Orange Is The New Black Creator Sells American Princess Series To Lifetime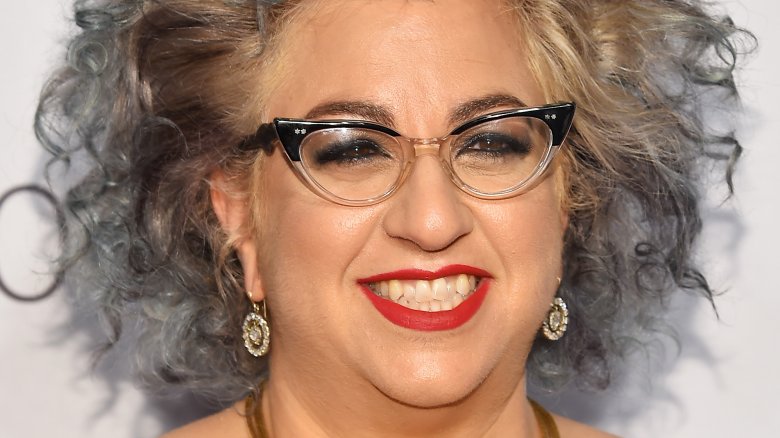 Getty Images
Could Lifetime be home to the next Orange is the New Black? The show's creator Jenji Kohan recently sold the network on the series American Princess, which is described as a light-hearted drama about a socialite who joins a Renaissance Faire troupe. (via The Hollywood Reporter)
Jamie Denbo, who stars on OITNB as Shelly, created the show and will executive produce, as will Kohan and OITNB writer Tara Herrmann. The show, which was given a straight-to-series 10-episode order, specifically follows Amanda, an Upper East Side socialite who becomes an Internet sensation after her fiancee cheats on her, ruining their dream countryside wedding. 
Amanda somehow becomes stranded with just her Renaissance Faire-worthy outfit and no phone or other way of getting home. Her nervous breakdown causes her to reevaluate her life, and she eventually decides to leaving everything she knows behind and become the Faire's newest wench-in-waiting. 
"Jenji has always taken interesting and unconventional worlds and given them heart and humor," said Liz Gateley, Lifetime's executive vice president and head of programming. "From the get-go, American Princess was a concept we loved as it's incredibly relatable to want to parachute from one's life in difficult times. In Jenji, Jamie and Tara's hands, we know this will be hilarious and special."
"In the current landscape of scripted television programs, American Princess is a true standout," added Paul Buccieri, president of A+E Studios and A+E Networks Portfolio Group. "This series continues building on the premium storytelling that is a foundation of A+E Studios, and we are thrilled to partner with IM Global."
American Princess is just the fourth original scripted series for Lifetime, but the network has already been known to attract some big names and critical buzz. The show's Bachelor behind-the-scenes drama UnReal won a Peabody in its first season, while their freshman drama Mary Kills People earned the love of critics in its debut. The network also has Arrow-verse creator Greg Berlanti on board for its upcoming thriller You.
American Princess does not have a premiere date yet. While we wait to learn more, see some of the TV shows that will blow you away this year.