The Real Reason Al Pacino Left Despicable Me 2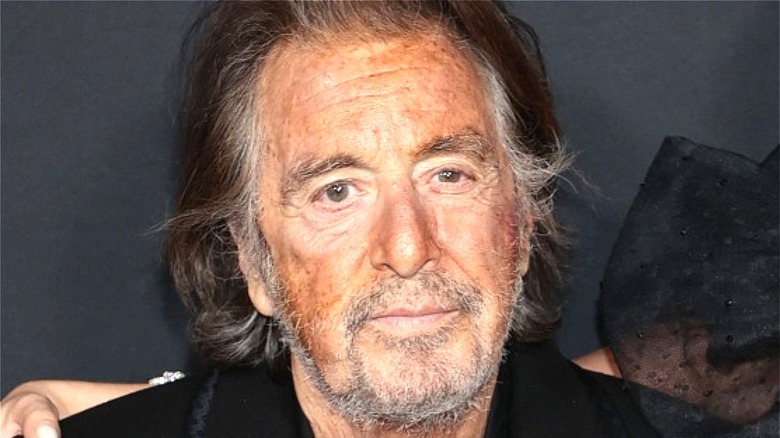 Dimitrios Kambouris/Getty
In 2010, audiences of all generations fell in love with criminal mastermind Gru (Steve Carell), his trio of adopted daughters — Margo (Miranda Cosgrove), Edith (Dana Gaier), and Agnes (Elsie Fisher) — and the army of adorable yellow Minions in the Illumination film "Despicable Me." Now, it has expanded into a successful franchise comprised of the sequels "Despicable Me 2" and "Despicable Me 3," as well as the prequel, "Minions." A second prequel, "Minions: The Rise of Gru," is slated for release in July 2022 (via Universal Pictures).
The 2013 film "Despicable Me 2" shows Gru as a man who has changed for the better. Instead of brainstorming evil schemes, he's focusing on fatherhood and a bottled jelly business. Therefore, when the Anti-Villain League enlists his help in tracking down the thief of the dangerous mutagen PX-41, which turns living beings into murderous monsters, he only reluctantly agrees.
A new character is introduced in "Despicable Me 2" – Eduardo Pérez (Benjamin Bratt). Though he's initially seen as the friendly, high-energy owner of Salsa & Salsa, a Mexican restaurant at the Paradise Mall, Gru realizes that he's actually El Macho, a former supervillain. It turns out that Eduardo/El Macho faked his own death and has returned to take over the world using the PX-41.
Though Bratt does a stand-up job at voicing the over-the-top Eduardo, someone else was originally cast for the role — legendary actor Al Pacino.
There were creative differences between Al Pacino and Illumination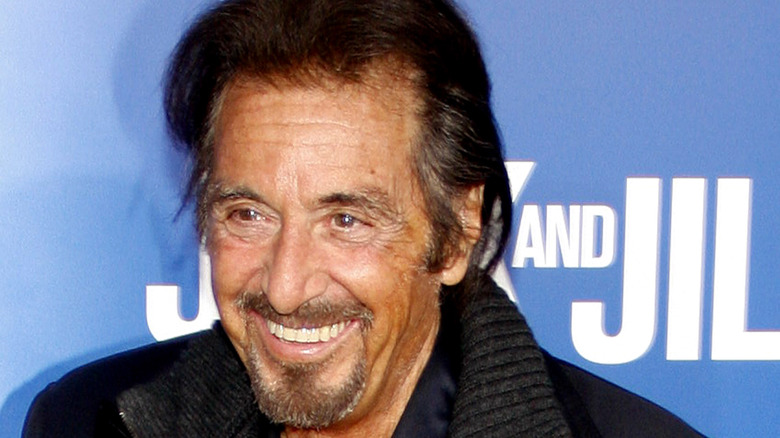 Tinseltown/Shutterstock
Al Pacino, best known for his standout roles in "The Godfather" trilogy, "Scarface," and "Scent of a Woman," had already recorded many of Eduardo's lines before it was announced that he and Illumination-Universal Pictures mutually agreed on a separation. Pacino's departure from "Despicable Me 2" came mere weeks before its release (via Deadline), which means Benjamin Bratt stepped in with very little notice. Thankfully, Bratt had experience in the realm of animated features after lending his voice to "Cloudy with a Chance of Meatballs."
In a somewhat vague statement, Illumination and Universal Pictures credited "creative differences" as the reason behind Pacino's departure. Representatives said, "Universal and Illumination thank Al for his many contributions to the process and look forward to a new actor bringing this memorable character to the screen upon its release this summer."
Many "Despicable Me" fans were confused about the situation surrounding the recasting. If Pacino had already recorded the majority of Eduardo's parts, why leave? Some speculated that he felt the job was beneath him. "Apparently he thought the lines were too terrible to read, or this is just a PR way to tell us he's being fired," said u/cybolic3 on Reddit. Other users countered that he had filmed several silly scenes for the 2011 Adam Sandler comedy "Jack and Jill," including a "Dunkaccino" commercial that included rapping and choreography; in their opinion, voicing an animated supervillain couldn't have been any worse for him than that.