Rapper Krondon Cast As Black Lighting Villain Tobias Whale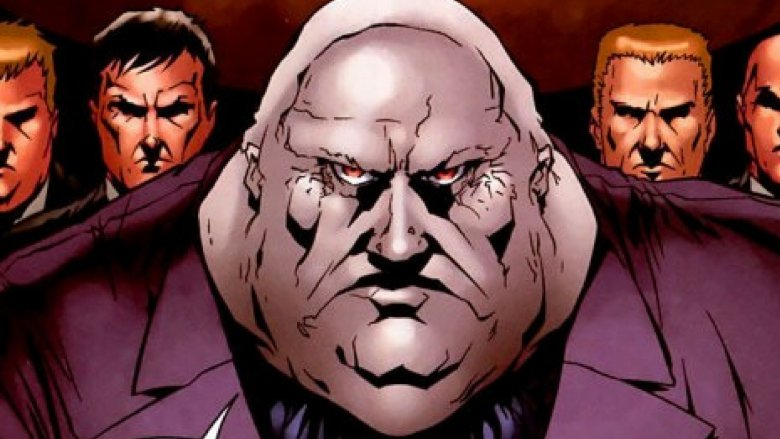 DC Comics
Black Lightning has found its big bad. According to The Hollywood Reporter, rapper Marvin Jones III, better known as Strong Arm Steady frontman Krondon, has joined the series as the villain Tobias Whale. 
Cress Williams stars in Black Lightning as Jefferson Pierce, a father of two and a principal at a charter high school that serves as a safe haven in a neighborhood full of gang violence. Pierce is hiding a secret: his ability to harness and control electricity, something which he used for years during his time as a vigilante. Although he gave that up long ago, he decides to return to the life under the mask when the local gang The 100 begins to threaten the community. 
Whale is the leader of the gang, and he has a pretty deeply held personal grudge against Black Lightning. Before Pierce took up the moniker, Whale was a successful but corrupt local politician. He was taken down, though, by Alvin Pierce, Jefferson's father. Outraged, Tobias killed Alvin, forcing him underground, where he eventually picked himself back up and founded The 100. Black Lightning's return pushes him out of the shadows as he prepares for a face-off with his biggest adversary.
In the comics, Whale is an African-American man with albinism, which Krondon is as well. "I was excited about Krondon when I saw his audition," showrunner Salim Akil said. "He's going to make a great Tobias! His authentic street sensibility along with an insightful intelligence is perfect for the Tobias character arc. Not to mention his regal physical bearing will be additive to making our show exciting and different."
Akil previously told Entertainment Weekly that, unlike the rest of The CW's superhero offerings, Black Lightning will not feature a new villain every week, instead focusing on just Whale and how he came to be how he is. "I think that makes the story that more dynamic and that more exciting," he said.  
Black Lightning won't premiere until midseason, so it could be a while before we see Krondon's take on Whale. For now, see how some big and small screen DC superheroes should really look based on the comics.