Kiersey Clemons Comments On The Flash Movie's Director Drama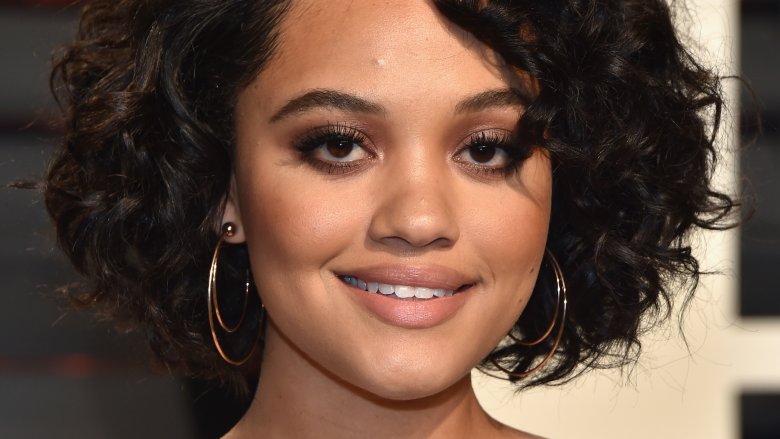 Getty Images
Not having a director is providing some valuable bonding time for the cast of The Flash. Kiersey Clemons, who has long been attached to play Barry's (Ezra Miller) love interest Iris West in the film, said in a recent interview with Yahoo! Movies that, while the shake-ups behind-the-scenes have been stressful, they have brought the cast closer together.
The Flash was initially set to be directed by Seth Grahame-Smith, but he dropped out, as did his replacement, Dope's Rick Famuyiwa. The project has yet to find another director, although the likes of Robert Zemeckis, Matthew Vaughn, and Sam Raimi have been rumored to be in talks. Phil Lord and Chris Miller, who wrote the first treatment for the movie, are also back in the mix after being fired from the young Han Solo Star Wars anthology film.
"Nothing's in stone and I've been talking with Ezra and we're excited to see who's gonna lead us on this journey," Clemons said. "It's given us time to really lean on each other. We don't know when we're making this movie, we don't know who's gonna be our director, we don't know anything. But all we know is that we're grateful and we can't wait to get this thing rolling." 
Clemons, who will cameo as Iris in the upcoming Justice League, said that she frequently calls to talk with Miller about The Flash, with the two even pursuing other projects to potentially collaborate on. "It's nice to have that relationship with someone that you're about to spend a lot of time with," she said. 
DC revealed at San Diego Comic-Con that the movie will adapt the comics storyline Flashpoint, which featured Barry running back in time to prevent the death of his mother, something which has huge effects on the world. It's unclear if the movie will go down the same route as the comics, but there, Barry's actions led to some pretty awful fates for the rest of the Justice League. 
Not much else is known about the film, but hopefully the movie will be up and running soon. For now, read up on every exciting movie that DC has planned.