The NCIS: Los Angeles Episode You Likely Forgot Featured Offset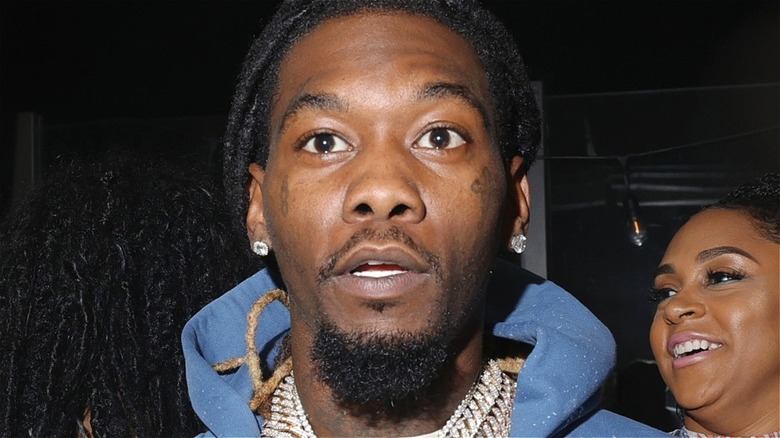 Amy Sussman/Getty
While military cop drama "NCIS" has become a genuine TV juggernaut over the course of its nearly 20-year run, the series initially started as a spinoff of a legal drama titled "JAG." With this in mind, it's perhaps even more impressive, then, that "NCIS" spinoff "NCIS: Los Angeles" — technically a spinoff of a spinoff — has remained on the air for more than a decade itself. That said, some viewers believe that "NCIS: LA" may soon be coming to an end based on what they perceive to be a noticeable decline in the quality of its writing.
If the current Season 13 is indeed its last, "NCIS: LA" will nevertheless have aired for somewhere in the ballpark of 300 episodes in total by the time of its hypothetical conclusion. That lengthy run includes episodes like Season 10, Episode 17, which revolves around the marriage of two series mainstays and is widely considered a favorite among fans. That considerable episode count, however, likewise includes some noteworthy moments that even some of the series' more dedicated viewers may have forgotten about since they aired, like an episode featuring Migos rapper Offset in the first acting role of his career.
Offset appeared in NCIS: Los Angeles as an undercover CIA operative
Offset, who is one of the three members of the Atlanta rap group Migos, appeared in "NCIS: Los Angeles" Season 11, Episode 16, titled "Alsiyadun," which aired in March 2020. In it, he portrays a CIA agent named Kadri Kashan Khan, who the Naval Criminal Investigative Service Office of Special Projects team contacts while he's working undercover in Egypt's Sinai Peninsula.
An article about Offset's involvement in the episode by CNN quotes him as explaining in a since-removed YouTube video that he took the role in part because he "never wanted to come into acting and be like put in this category of, 'Oh, you be the bad guy all the time." Instead, "I wanted to be able to show that I can do anything that someone sets in front of me," he said.
While according to his IMDb profile, Offset can technically claim 90 acting credits to his name, approximately 88 of those are in music videos or other music-related projects. CNN describes his "NCIS: LA" role, meanwhile, as his acting debut. Next up, Offset is scheduled to appear in the film "American Sole," which will also feature fellow musical performer Bad Bunny in its cast. Whether or not Offset continues this trend and transitions into a full-blown acting career, the "NCIS: LA" episode "Alsiyadun" will always mark the start of a new venture for the prolific rapper.