Baywatch's Seth Gordon To Direct Racial Injustice Drama Tulia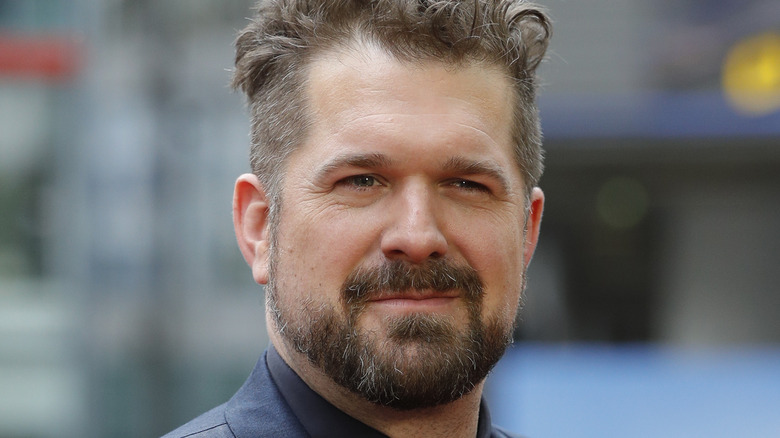 Getty Images
Baywatch and Horrible Bosses director Seth Gordon is making the move to drama. According to The Hollywood Reporter, Gordon has signed on to direct Tulia, which will tell the story of the 1999 case that resulted in 39 men, most of whom were African American, being arrested in a drug scandal based on the accusations of a "notoriously unreliable" undercover police officer.
Despite the lack of evidence, almost all of the defendants were convicted and sentenced, some for as long as 99 years. Coleman, meanwhile, was named Texas Lawman of the Year. The film will follows the arrests and the convictions, along with the work of civil rights lawyer (and later assistant Attorney General for the Civil Rights Division) Vanita Gupta and the NAACP team who fought to get acquittals for most of the victims in 2004. 
The movie is said to follow larger issues of racial injustice, poverty, desperation, and the war on drugs. The film is based on the 2005 book Tulia: Race, Cocaine, and Corruption in a Small Texas Town by Nate Blakeslee, with film rights acquired by Mubina Rattonsey's LA-based production company Zero Gravity Motion Pictures.
"Mubina has found an extraordinary true story that is very relevant in today's political climate," said Gordon. "I'm excited to bring this important and poignant story to a wider audience, to call attention to what happened in Tulia, and to showcase the incredible and heroic work Vanita Gupta did for its citizens."
"Seth is a dynamic storyteller to say the least, and I'm extremely proud to have him direct this movie," added Rattonsey. "Vanita Gupta is the daughter of an immigrant and a very inspiring and strong woman. Tulia is her story, and for me, it represents what America stands for–  the coming together of minds and hearts for justice. Vanita turned the case around, she won it... I was simply fascinated by her will to do the impossible."
Tulia, which is still searching for a screenwriter, will mark Gordon's first time working on a dramatic film, although he has gone down that road in television, directing upcoming episodes of The Good Doctor and Atypical. He is also known for creating Breaking In and for directing Identity Thief, The Goldbergs, The Office, Community, Parks and Recreation, and Four Christmases.
Tulia does not have a release date yet. For now, see why Gordon's Baywatch struggled at the box office.