Halle Berry Says X-Men's Storm And Wolverine Were Once An Item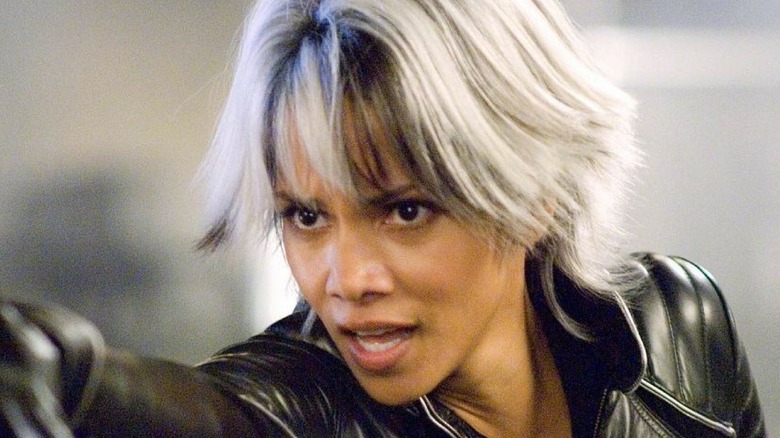 Storm and Wolverine have had a few different romantic relationships throughout the X-Men comics, but in the movie universe, it seemed safe to say that the two were just friends. However, according to star Halle Berry, that was actually not the case, with she and Hugh Jackman inventing a romantic history for the two to help flesh out their backstories.
This romance was partially teased in a deleted scene on 2014's X-Men: Days of Future Past, in which Logan planted a smooch on Storm before being sent back the past. (via Yahoo! Movies) However, many fans should be interested to hear that the relationship was apparently more than just that one kiss, with Berry admitting in a recent interview with People's Jess Cagle that Storm and Logan "used to be lovers."
According to Berry, she and Jackman invented a backstory in which Storm and Logan had "had a thing" before Jean Grey came around and messed it up. "The having two girls at once thing, that didn't work for Storm," she said, adding that their relationship was "wonderful, for a time" and that Storm was "heartbroken" after their break-up. 
"I joke in the movies, I'm like, 'How come nobody's loving on Storm?' Like what's wrong with Storm? Nobody is checking on Storm,'" she said. "So, we decided that Storm and Logan had a thing, and then Jean came and messed that up." 
While we ponder the implications of Berry's mind-blowing reveal, see some of the other actors who almost ended up playing Storm, Wolverine, and the rest of the X-Men.