Leia's Sendoff In The Last Jedi Will Have A 'Deeper Meaning'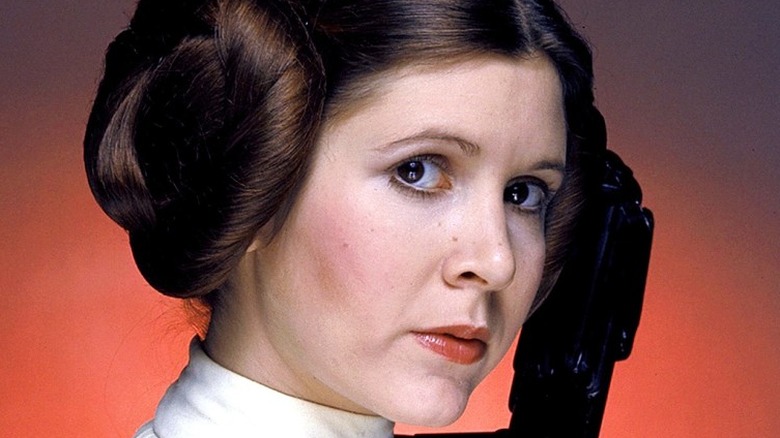 Star Wars: The Last Jedi will give Leia Organa a sendoff fit for royalty.
Speaking on The Hollywood Reporter's "Awards Chatter" podcast, Star Wars actor John Boyega, who plays the reformed Stormtrooper Finn, spoke about the upcoming pic and stated that the late Carrie Fisher will have a special moment to shine. Fisher passed away unexpectedly in December of last year, following a heart attack she suffered while en route from London to Los Angeles, and was originally slated to have a major role in Star Wars: Episode IX. 
"I think the sendoff is really cool. Even before she passed away, I'd see her in scenes and be like, 'This is really cool for both Carrie and Mark [Hamill, who plays Luke Skywalker in the series], who are the last two original leads [alive in the franchise]. I felt like they deserve more and more—they've been doing this for a while and have been the beating heart of something special, and I just feel like [The Last Jedi] pays homage to them in general," said Boyega. "But unfortunately, now that she's passed, it does have a deeper meaning." 
Boyega's comments to THR actually aren't the first he's given on the subject of sending Fisher's Leia off. He previously explained that The Last Jedi "sends her off in an amazing, amazing way... and she is still kept alive in this franchise." 
Ultimately, Boyega believes fans are going to appreciate Fisher's final franchise appearance in The Last Jedi, as it will be deeply sentimental. "That's the beauty of it: She lives forever in a sense," he stated. 
Boyega also mentioned that his character is "much more active and involved in the fight" in the forthcoming film, which will feature even more intensity than its predecessor did. "The Force Awakens was a great foundation," Boyega said, "and now we're about to build a big house."
The Last Jedi is due out in theaters on December 15. While we attempt to wait patiently until then, find out how Fisher's passing will affect the future of the Star Wars film franchise.