Star Wars: The Last Jedi Will Give Carrie Fisher An 'Amazing' Send-Off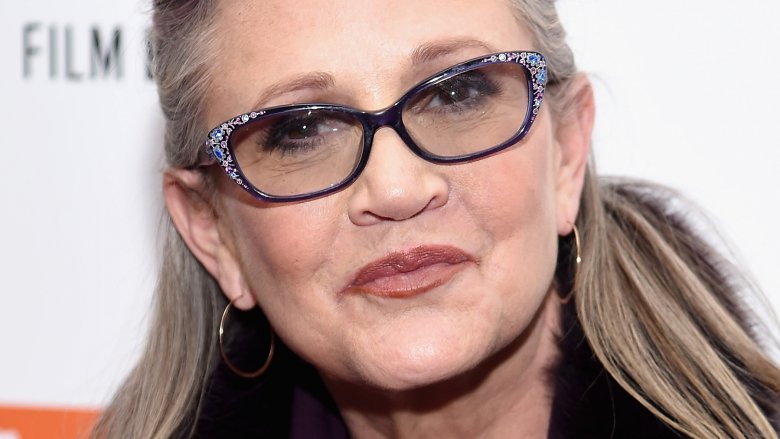 Getty Images
The late, great Carrie Fisher may be gone, but she certainly won't be forgotten. 
According to fellow Star Wars franchise star John Boyega, the upcoming film The Last Jedi will give Fisher's iconic character, princess turned general Leia Organa, a dazzling send-off that will keep her legacy alive. 
Speaking with ABC News (via The Hollywood Reporter), Boyega, who plays Stormtrooper Finn, explained that Fisher's Leia will make a perfect final appearance, one that will stand the test of time. "This movie, it sends her off in an amazing, amazing way. And she is still kept alive in this franchise. That's the beauty of it: She lives forever in a sense," said Boyega. 
Fisher faced an untimely death last December, when she suffered a heart attack on a flight to from London to Los Angeles. Medical responders removed her from the aircraft and rushed her to a local hospital, where she later died at the age of 60. 
Boyega said that when he heard of Fisher's passing, he got a "strange, strange feeling" and felt "like everyone in the cast went silent for a bit" afterwards. He also mentioned that Leia and Finn share screen time in The Last Jedi. "We worked together closely on this," he said. 
Before Fisher died, her character was originally supposed to have a large role in 2019's Colin Trevorrow-directed Episode IX. "She had a major role in the film, and it's something we had to deal with emotionally at first," Trevorrow said. "Now, we've had to deal with it in very practical ways and in a form of storytelling we know is going to honor her and keep her soul alive. But it is an unfortunate reality that we're just going to have to handle. It's been tough emotionally, and logistically, we'll figure that part out. But she was just very important to the Star Wars family, and that was the hardest part."
At least we know that The Last Jedi will feature Fisher's Leia in a wonderful way. 
The Last Jedi will be released in theaters on December 15. Until then, find out how Fisher's death will affect the future of the Star Wars franchise.