The CSI Character You Probably Forgot Kay Panabaker Played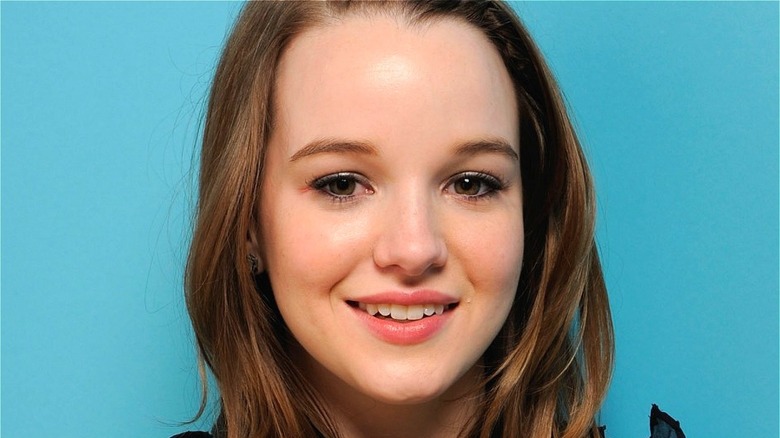 Larry Busacca/Getty
Kay Panabaker got her start in acting all the way back in 2002, per IMDb, and while she was active she managed to cut quite a niche for herself in the acting game. She was a series regular on the first season of the Disney sitcom "Phil of the Future" where she portrayed Debbie Berwick. Debbie was a close friend to Pim Diffy (Amy Bruckner), sister to the titular character Phil (Raviv "Ricky" Ullman), whose entire family hails from the future. Debbie is eventually killed off when it's revealed that she is secretly a cyborg who turns evil after going on the fritz.
Panabaker was also a co-star in The WB nighttime soap "Summerland" from 2004-2005, where she played Nikki Westerly, one of three kids forced to move from Kansas to California after their parents die and their aunt Ava (Lori Loughlin) gains custody of them. The show lasted for two seasons.
Even folks who are well-versed in Panabaker's resume might be surprised to know she also had a recurring role on the CBS procedural "CSI: Crime Scene Investigation." The minor role repeated across a number of episodes of the program, and set the character up for a future profession that paralleled one held by a member of the team.
So, who did the actress play on the drama?
Panabaker played Catherine Willows' daughter
That's Kay Panabaker as Lindsey Willows, daughter of "CSI" supervisor Catherine Willows (Marg Helgenberger) and her late husband Eddie (Timothy Carhart). While Lindsey appears 17 times on the show and is a part of the "CSI" television movie "Immortality," Panabaker only played the role six times, between Season 6 and Season 12.
According to IMDb, Madison McReynolds essayed the role from Season 1 through Season 5, and Katie Stevens played Lindsey in "Immortality." Under Panabaker's stewardship, Lindsey was part of a hostage crisis spurred by enemies of her grandfather, Sam Braun (Scott Wilson), during Episode 2 of Season 7, "Built to Kill." Hotelier and casino owner Sam had conned the men out of a lot of money, and after one dies, the other, Joe Hirschoff (Kevin Rahm), takes Lindsey and Catherine hostage in an act of revenge. It's later revealed during "Immortality" that Lindsey is following in Catherine's footsteps and is now a Level 1 CSI.
As for Panabaker herself, she's since retired from acting, but keeps active on social media. As noted in a 2016 profile by AOL and her Instagram, she is now a zookeeper at Disney's Animal Kingdom.