Deadpool Director To Helm Cyberpunk Neuromancer Adaptation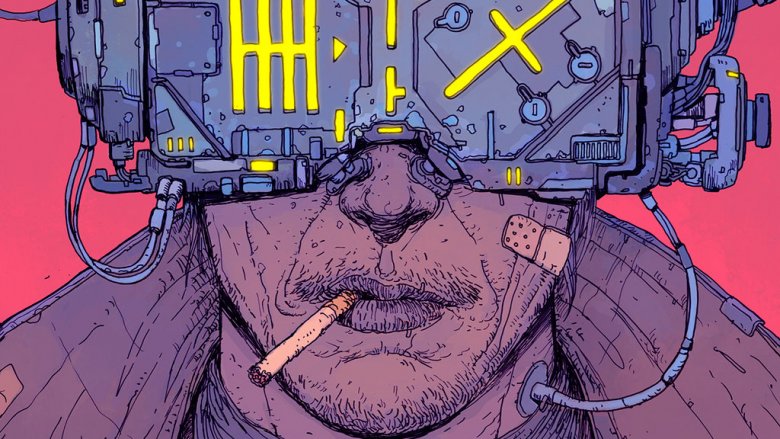 Deadpool director Tim Miller will move from superheroes and explosions to cyberpunk landscapes and sci-fi mysteries. 
The Hollywood Reporter announces that Miller has signed on to direct an adaptation of the 1984 sci-fi novel Neuromancer. Longtime X-Men film producer Simon Kinberg is attached to produce, but a writer for the upcoming pic hasn't yet been set. 
Written by William Gibson, a speculative fiction writer and the pioneer of the cyberpunk subgenre, Neruomancer is the first installment in the Sprawl book trilogy and centers on Henry Dorsett Case, a down-on-his-luck and downright shunned computer hacker living in Japan. After he stole from his employer, Case was harshly punished, losing his access to the global virtual reality network known as The Matrix. Fortunately for Case, things start to turn around when he's granted a second chance, hired to carry out a supreme hack: gain entry into an artificial intelligence entity that's orbiting in Earth's atmosphere. 
Deadline provided a logline for the film: "Case was one of the best console cowboys until he stole from one of his employers, who in turn damaged his nervous system so that he cannot access cyberspace anymore. Broke and destroying himself, Case is contacted by Molly, a heavily modified razorgirl, to work for a shadowy colonel who needs a cyberspace cowboy for a secret mission. The employer fixes Case's damaged brain, but implants a slow dissolving poison to make sure the cyberspace wiz does his bidding, in attempting to abduct a perverse psychopath who is able to create holograms with the force of his mind."
A handful of filmmakers have previously taken a stab at adapting Neuromancer, sadly to no avail. Joseph Kahn (Crazy Ex-Girlfriend) and Vincenzo Natali (Cube, Splice) are just a few directors among the bundle that have been attached to the project over the last 10 years. 
Miller made his directorial debut with Fox's Ryan Reynolds-led Deadpool, the riotious superhero film that became an surprise smash hit. Though he departed from the upcoming sequel in October 2016, citing creative differences as his reason to exit, Miller has a number of other projects in his view. In addition to Neuromancer, Miller is set to adapt another sci-fi novel: Influx by Daniel Suarez. He'll also take the reins on a half-animated, half live-action take on the classic video game character Sonic the Hedgehog with Sony Pictures. For now, Miller is focused on resurrecting The Terminator franchise, which he's teamed up on with creator James Cameron. 
As we wait to learn more about Neuromancer, take a look at the most underrated sci-fi movies of the past 15 years.