The NCIS Season 3 Scene That Went Too Far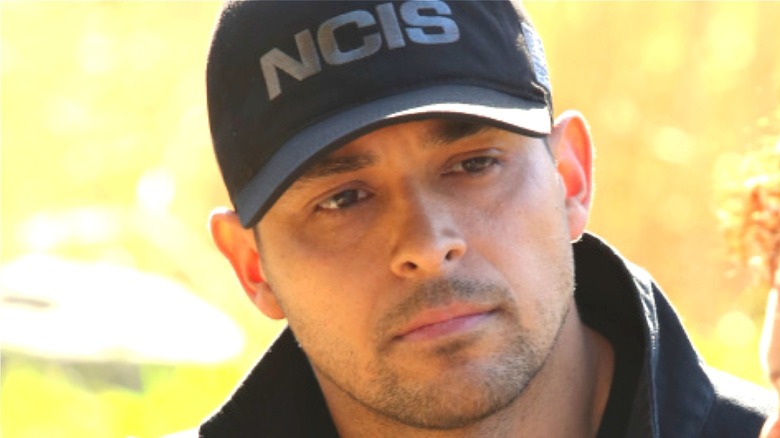 Patrick McElhenney/CBS
The various agents of the Naval Criminal Investigative Service are used to facing any number of dangerous threats. From serial killers like the Port-to-Port Killer to extremist terrorists like Harper Dearing (Richard Schiff) and even one episode focused on a reality TV star murderer (Season 16, Episode 3 ("Boom") (via IMDb)), the Major Case Response Team is always up to the task when it comes to taking the baddies down. 
However, it is also true that some members of the team occasionally get knocked down in rather dramatic fashion. For example, in "NCIS" Season 2, Episode 22 ("S.W.A.K."), NCIS Special Agent Anthony DiNozzo (Michael Weatherly) is nearly killed as a result of an infection with pneumonic plague. Though DiNozzo eventually recovers from his encounter with the medieval virus, it certainly takes him out of commission for a substantial period of time. In "NCIS" Season 9, Episode 24 ("Till Death Do Us Part"), the Washington Navy Yard offices of NCIS are bombed and NCIS Chief Medical Examiner Donald "Ducky" Mallard (David McCallum) suffers a near-fatal heart attack. Despite suffering two grievous hits, the group still pushes forward. 
Of course, neither of the aforementioned situations are the first or last times NCIS deals with a setback. In Season 3, NCIS Special Agent in Charge Leroy Jethro Gibbs (Mark Harmon) is dealt a particularly emotional blow during an episode of amnesia.
Gibbs forgot about 9/11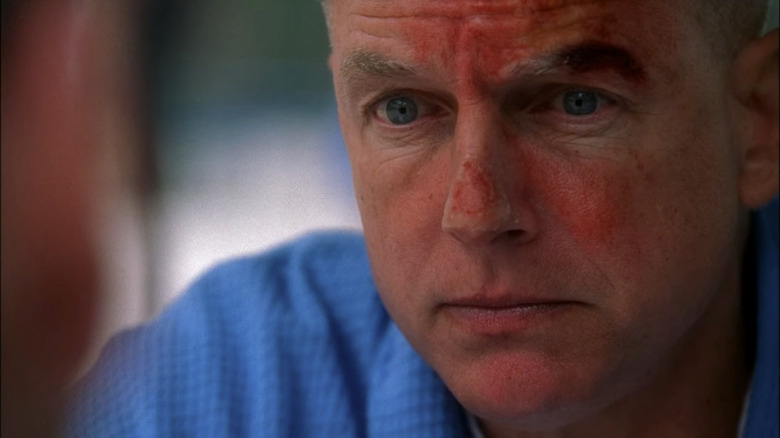 CBS/Netflix
In "NCIS" Season 3, Episode 23 ("Hiatus: Part 1"), Gibbs suffers a massive head injury as a result of an explosion and spends most of the episode in a coma. In the next hour ("Hiatus: Part 2"), Gibbs abruptly emerges from his sleep, but claims to have no memory of the prior 15 years. In fact, Gibbs insists that the explosion that resulted in his injury must have occurred in Kuwait during Operation Desert Storm.
Though Gibbs is sadly unable to recognize Ducky or any of his other NCIS colleagues, he instantly recognizes his mentor, former NCIS Special Agent in Charge Mike Franks (Muse Watson). Against the advice of doctors, Mike takes Gibbs outside the hospital for a bite of steak at the food court. Struggling to cut his meal with plasticware, Gibbs asks Mike for his knife, but Mike explains that TSA confiscated his blade at the airport. When Gibbs responds with surprise, Mike further explains that airport security has been beefed up significantly since 9/11. Of course, with his last memory coming from 1996, Gibbs responds incredulously once more. What follows is one of the saddest scenes in the history of the series. 
As emotional music swells, Mike explains the events of September 11 to Gibbs, leading the NCIS special agent to adopt a stern look before rushing to a trash can to vomit his recently eaten steak. A nurse rushes to help Gibbs, but Mike stops her and simply says, "He's ok. Got some bad news." Of course, seeing a man as patriotic as Gibbs learn about such a horrific tragedy is a difficult moment, one made even worse by the fact that audiences know Gibbs is inevitably wondering if he personally could have done anything to stop it.