The DC Film That Kevin Feige Calls The Most Important Comic Book Movie Ever Made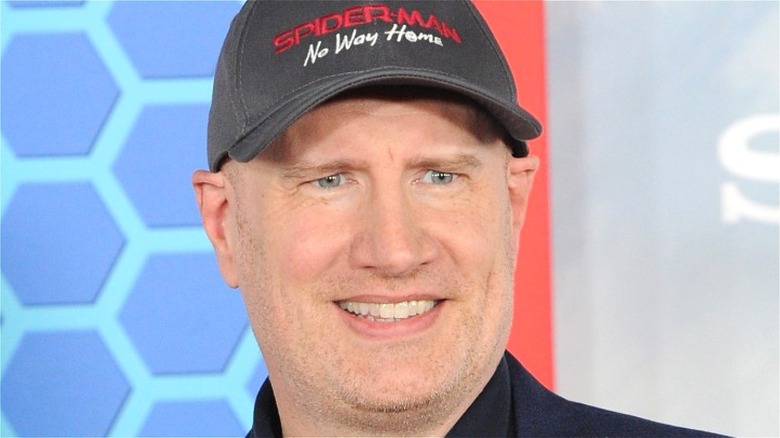 Albert L. Ortega/Getty
For decades now, comic book movies have been an unrelenting mainstay in the world of cinema. There have been good ones, bad ones, a few we'll always remember, and some we wish we could forget. But out of all the Marvel and DC flicks to have graced the big screen over the years, which one was actually most important? If you ask Kevin Feige, the answer might surprise you. 
You see, what makes a movie "important" in this day and age isn't just what we are seeing and going through while watching a film. It's also what we are feeling, and how it affects Hollywood as a whole — which is one of the biggest underlying factors when it comes to something cinematic being considered "important," according to Feige and others. So when Marvel's top boss looks back at all the superhero and comic book movies to have come out over the past few decades, it's not just fan reaction and critics' reviews that he takes into consideration. He's also looking at how a film can shape the entire world of cinema.
Keeping this in mind, here's Feige's surprising selection for the most important comic book movie ever made.
Kevin Feige thinks Batman & Robin changed the industry
That's right, folks. Marvel boss Kevin Feige believes DC's "Batman & Robin" was perhaps the most important and influential comic book movie ever made, and here's why: "It was so bad that it demanded a new way of doing things," he said in a 2009 interview with the Los Angeles Times. 
Feige went on to explain that early MCU movies like "Iron Man," "Thor," and the many other superhero classics would have never even been a thought had "Batman & Robin" not bombed so badly with critics and fans. "It created the opportunity to do 'X-Men' and 'Spider-Man,' adaptations that respected the source material and adaptations that were not campy," Feige said. 
On Rotten Tomatoes, "Batman & Robin" has been holding steady with a 12% rotten tomatometer rating and 16% audience score. It's one of the worst reviewed movies in Hollywood history, with people ridiculing the performances and over-the-top campiness. It would take nearly half a decade to pass before studios began making big-budget comic book movies again, with "X-Men" coming out in 2000 and "Spider-Man" in 2002.