Game Of Thrones Photos Show Jon And Dany Preparing The Next Move In 'Eastwatch'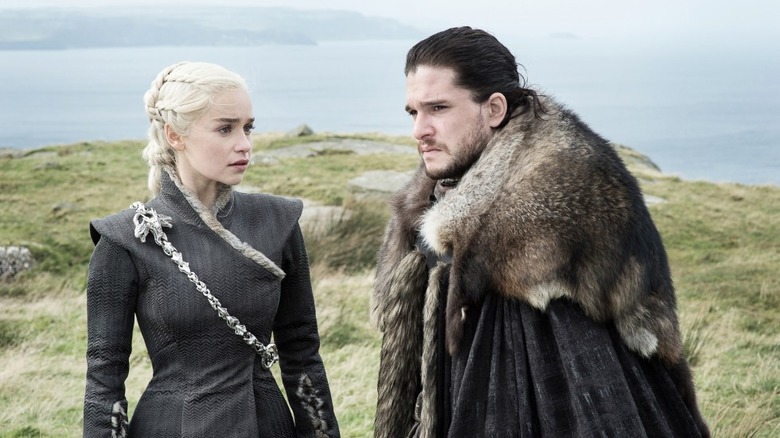 HBO
HBO released new promo photos for the upcoming fifth episode of the seventh season of Game of Thrones.
Following the massive and fiery onslaught of the rapturously received "The Spoils of War", the new shots show conferences between Dany (Emilia Clarke), Jon Snow (Kit Harington), and Tyrion (Peter Dinklage); Cersei (Lena Headey) in a moment of weakness; Varys (Conleth Hill) conspiring; and Sam (John Bradley-West) on the verge of gaining world-shifting knowledge. Tyrion is also seen reckoning with the hell that he's unleashed on his homeland as he tours a battlefield as the struggle for the Iron Throne continues to come to a head. 
Peep the new shots below, and mull over the mysteries the show has yet to solve while you wait out the days to the "Eastwatch" premiere. In the meantime, check out our recap of last week's episode.