The One Episode Of NCIS That Did Not Age Well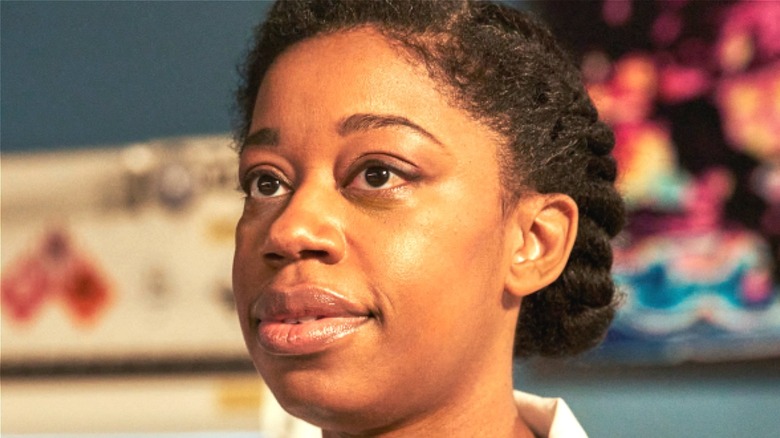 Sarah Mally/CBS
The popular CBS military police procedural drama "NCIS" is approaching a major milestone. Should the network pick up the series for a 20th season, "NCIS" will celebrate two full decades on the air in September 2023, considering that the pilot episode, "Yankee White," first aired all the way back in 2003. Much has changed in the nearly 20 years since the show began. Even stalwart protagonist Leroy Jethro Gibbs (Mark Harmon) left the series for good during its most recent run of episodes, leaving behind Timmy McGee (Sean Murray), Ducky Mallard (David McCallum), and Jimmy Palmer (Brian Dietzen) as the only series regulars who have been around since Season 1.
Over the years, there have been various lines of dialogue, character details, and even whole storylines that have not aged well. Abby Sciuto's (Pauley Perrette) gothic fashion style has fallen in and out of popularity since the early 2000s, and some fans think the frequent unprofessional workplace behavior exhibited by Tony DiNozzo Jr. (Michael Weatherly) in early seasons turned from comedic to cringe. Sometimes, aspects of older episodes don't age well simply because they reflect the time they were created in. One "NCIS" Season 2 episode lands in this category due to its depiction of social media and online dating that now feels dated.
A Season 2 episode depicts online dating as an odd novelty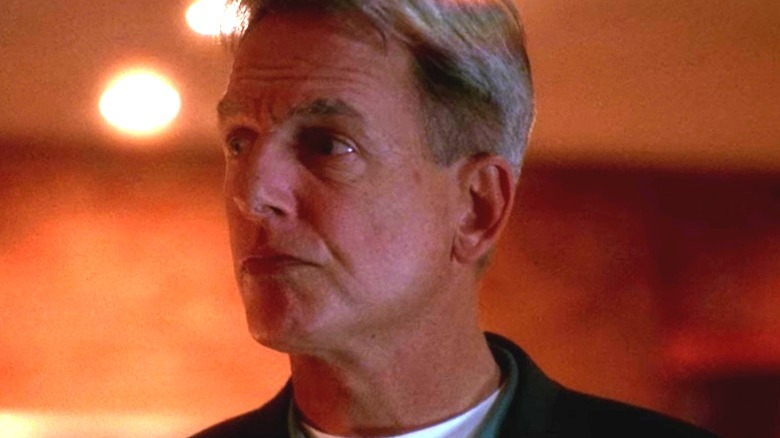 CBS
The "NCIS" Season 2 episode "Forced Entry" has a mystery plot that revolves around online dating and hookup culture, which the episode depicts in a fearful way that feels distinctly of the early 2000s. In the episode, the NCIS team meets Laura Rowens (Megan Ward) after she shoots a man who breaks into her house on a Marine Corps base. When Caitlin Todd (Sasha Alexander) takes photos of the suspect (Neil Hopkins) while he recovers in the hospital, he tells her that contrary to what Rowens claims, he was invited into her house after they met online. The team's investigation takes them into the world of early-aughts online dating and an anonymous hookup website, which is being used by nefarious actors to facilitate heinous crimes. 
Much of the episode's narrative revolves around the idea that the world of online dating is a scary place, and one that is used by evil people to meet their victims. Of course, even in the 2020s, there are still risks associated with online dating, but as the proliferation of services like Tinder, Hinge, and Match.com prove, it is no longer the kind of shadowy realm that was depicted in "Forced Entry." 
In 2004, when this episode aired, online dating was far less common than it is today. In 2013, the Pew Research Center noted that 11% of American adults had used online dating and specifically noted it as a stark increase from their last polling on the topic in 2005. In 2020, Pew reported that number had jumped up to 30% of all American adults. "Forced Entry" was produced at a time when online dating was still novel, making it easy for a series like "NCIS" to suggest it posed a unique threat to potential victims.