Are Joe Minoso And Kara Killmer From Chicago Fire Friends In Real Life?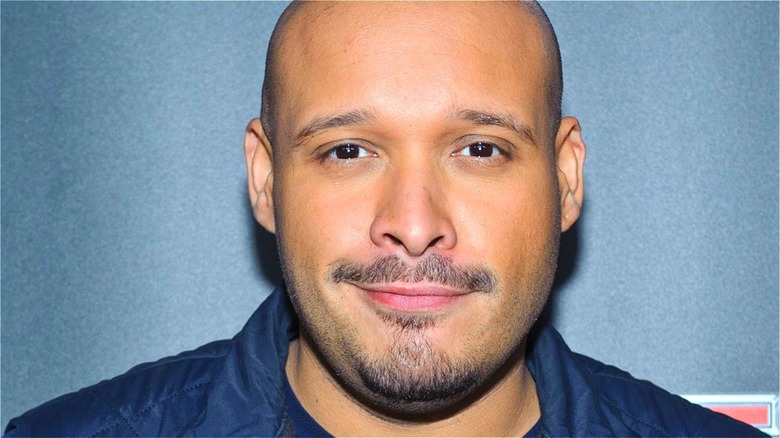 Timothy Hiatt/Getty
"Chicago Fire" remains one of NBC's premier drama series. Going strong since 2012, the procedural follows the professional and personal lives of the emergency personnel who work for the Chicago Fire Department. Through deaths and other hardships, the team will have to learn to overcome obstacles so that they can effectively work together as a cohesive unit and keep the citizens of the city safe. 
Fortunately, while the team may not always see eye to eye, they at least come together in understanding more times than not. Because when you're in this line of work, you're not just friends with your coworkers; you're a family. 
There's some excellent chemistry happening on the set of "Chicago Fire," and it's enough to make one wonder if the team consists of immensely talented actors or if they're really buddies behind the scenes. While it can be hard to ascertain other people's friendships, there are some clues that the actors who play Joe Cruz (Joe Minoso) and Sylvie Brett (Kara Killmer), who briefly dated in Season 3, get along even when the cameras aren't rolling.
They're both incredibly supportive of one another
Judging from the social media profiles of both Joe Minoso and Kara Killmer, it certainly seems like the two are chummy off the set of "Chicago Fire." They've each posted pictures of one another having a bunch of fun in their free time, such as one photo on Instagram of Minoso and Killmer hamming it up in some old-timey outfits by the shore. Elsewhere on the site, Minoso uploaded a video of Killmer wishing everyone a merry season for a special holiday-themed post.
And it's not just Minoso who likes to share pictures and videos of his friends on Instagram. In one 2018 photo, Killmer showed her and Minoso kicking back and relaxing with the caption, "Who else is ready to cuddle up and watch #ChicagoFire this Thursday?!?!" Killmer even talked about how Minoso is one of her favorite people in a separate post with the caption, "Hung out with a couple of my favorite guys this morning for the #cycleforsurvival ride at #equinox!!!"
Over the years, the two have clearly spent quite a lot of time together, even when a script didn't call for it. They've also both posed extensively with their other "Chicago Fire" costars, so it certainly seems like the whole crew gets along.