The Biggest Mistake Sid Ever Made On Blue Bloods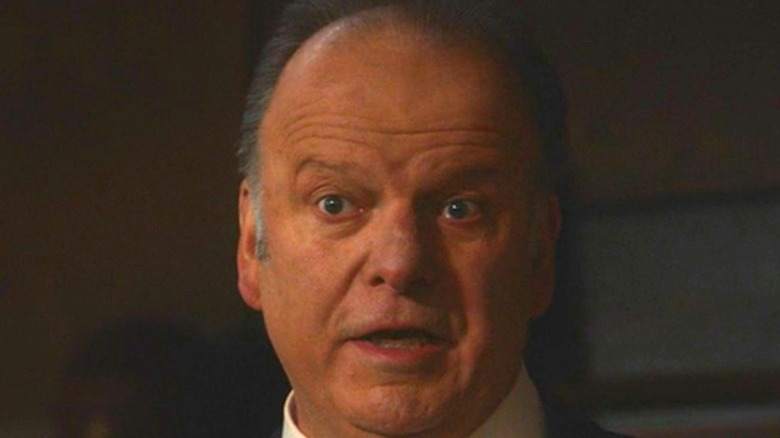 CBS
Despite the fact that the series is so often focused on the technical aspects of law enforcement, themes about family and loyalty always lie at the true center of CBS' "Blue Bloods." 
From family patriarch Henry Reagan (Len Cariou) to New York City Police Commissioner Frank Reagan (Tom Selleck) and even all the way down the family tree to Henry's numerous great-grandchildren, each member of the Reagan family routinely displays a deep sense of loyalty to one another. Of course, this sense of loyalty also extends to a number of people outside the Reagan family, especially when it comes to their fellow men and women in blue.
As the man at the top of the New York City Police Department, Frank, in particular, must routinely consider his devoted loyalty to the men and women of law enforcement. While it is clear that such grand considerations often weigh heavy on Frank's shoulders, this is never more true than when a controversy targets one of his family members or friends. Of course, Frank has more than a few friends in the NYPD, including those on his own staff: Detective Abigail Baker (Abigail Hawk), Deputy Commissioner of Public Information Garrett Moore (Gregory Jbara), and Lieutenant Sid Gormley (Robert Clohessy).
During one episode of Season 11, Frank's loyalties to one of his most-trusted allies are tested after years-old allegations against Sid resurface and result in a large public backlash.
Sid attempted to resign at the request of the mayor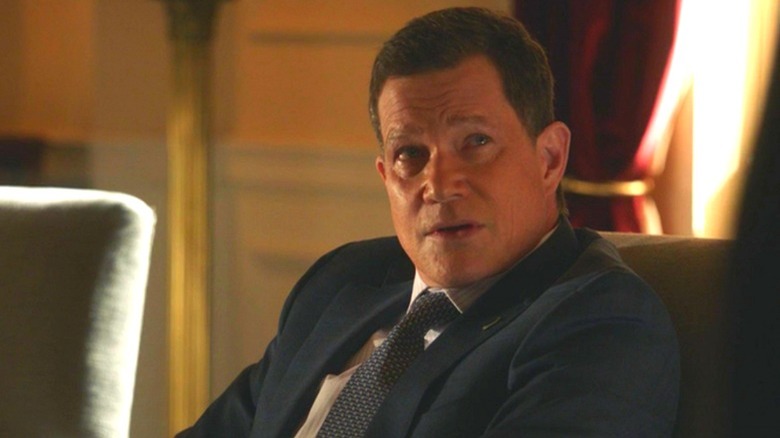 CBS
In "Blue Bloods" Season 11, Episode 11 ("Guardian Angels"), Mayor Peter Chase (Dylan Walsh) takes direct aim at Sid over arrests he made more than two decades prior. Following the public release of a series of disciplinary records, the New York Daily News publishes a story implying that Sid is guilty of numerous excessive force violations, despite the fact that each incident was investigated and dismissed at the time of each respective complaint. 
Although Frank insists that he has Sid's back, the mayor is dead set on Frank removing Sid from the NYPD. Under the impression that his chances at a future career are slim, Sid announces his plans to tender his resignation, a noble choice, but one which he quickly learns is unnecessary. Of course, like many episodes of "Blue Bloods," this story doesn't end quite like viewers might have initially expected.
Just before Sid is set to depart his position permanently, Frank calls a press conference in which he publicly discloses a disciplinary complaint filed against himself three decades prior. However, Frank takes the opportunity to provide ample context to the complaint, assuring the public that most officers are destined to receive at least one complaint at some point in their career. Adamant that the full story matters and quick judgments are ill-suited for such important topics, Frank insists that he will resign as well before he allows Sid to be railroaded out of his position. 
Luckily for Sid, Frank's strong statement is able to miraculously change public opinion in his favor and the mayor quickly abandons his plans. Because Frank is ultimately able to save him from an early retirement, we have to imagine Sid probably regrets his prior willingness to admit defeat so easily.