The Real Reason Amy Schumer Departed The Barbie Movie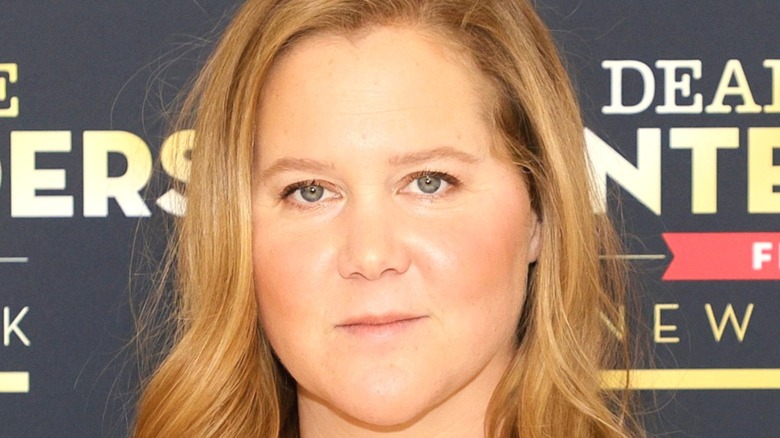 Jamie Mccarthy/Getty
In case you haven't heard, a film, titled "Barbie," is currently in the works for Warner Bros. about the iconic doll. "Lady Bird" writer-director Greta Gerwig and "Marriage Story" writer-director Noah Baumbach — real life romantic partners and occasional collaborators — have written the screenplay and Gerwig is slated to helm the feature (via Deadline). By October of 2022, the two leads had been announced, as reported by Deadline: Margot Robbie was stepping into the role of Barbie, while Ryan Gosling signed on to portray Barbie's love interest — and another iconic doll — Ken. The cast continued to grow, with America Ferrera, Simu Liu and Kate McKinnon being added to the roster, all in currently unknown roles (via IMDb).
Gerwig and Baumbach weren't always behind the project, however. A few years ago when the project was first getting going, comedian Amy Schumer was set to write and star as Barbie in the feature film for Sony Pictures before dropping out in March 2017 due to scheduling conflicts.
Schumer said in a statement, "Sadly, I'm no longer able to commit to Barbie due to scheduling conflicts. The film has so much promise, and Sony and Mattel have been great partners. I'm bummed, but look forward to seeing Barbie on the big screen" (via The Hollywood Reporter). A Sony spokesperson responded in a statement that the studio "respect and support Amy's decision."
However, it seems that there was actually much more to the story than simple scheduling conflicts, which Schumer has opened up about in a recent interview.
Schumer's departure was due to creative differences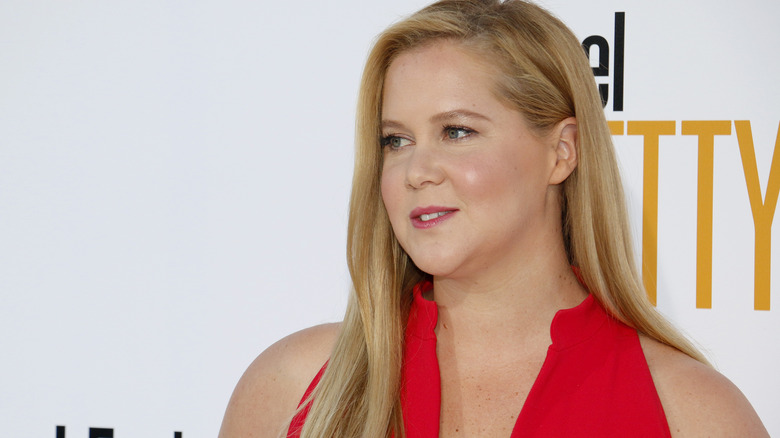 Tinseltown/Shutterstock
When Schumer's attachment to the project was announced, the premise of the film was described as focusing on Barbie getting kicked out of Barbieland for not being perfect enough. Then, she "goes on an adventure in the real world and by the time she returns to Barbieland to save it, she has gained the realization that perfection comes on the inside, not the outside" (via Deadline).
According to Schumer, the real reason she left the "Barbie" project is because of creative differences. In an interview with The Hollywood Reporter, Schumer said, "They definitely didn't want to do it the way I wanted to do it, the only way I was interested in doing it." Their differences became apparent when, as a response to Schumer writing Barbie to be an ambitious inventor, the studio requested that Barbie's invention be a high heel made of Jello. Schumer continued, "The idea that that's just what every woman must want, right there, I should have gone, 'You've got the wrong gal.'"
Schumer will next be seen in the upcoming Hulu series, "Life & Beth," which she also wrote and directed. She will also be taking on the role of hosting this year's Oscars alongside Regina Hall and Wanda Sykes. 
Meanwhile, we will just have to wait until "Barbie" comes out to see if they integrated the jello high heel shoe idea.