Billy Joel Fans Just Got Exciting Movie News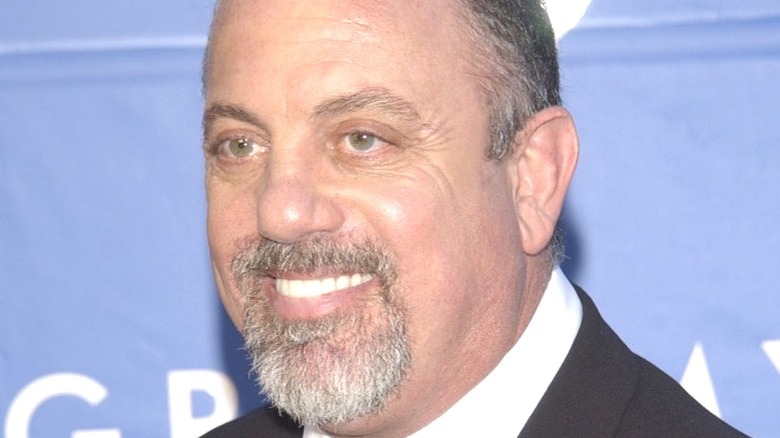 Jaguar PS/Shutterstock
It's astounding to consider the number of musician-focused biopics that Hollywood has been churning out recently – and even more impressive to consider just how successful those biopics have been. "Bohemian Rhapsody" won Rami Malek the Academy Award for Best Actor for his portrayal of Freddy Mercury, and "Rocketman" (which featured Taron Egerton playing the legendary Elton John) was incredibly successful both critically and commercially. Other films like "Straight Outta Compton" (which chronicles the rise and fall of N.W.A throughout the '80s and '90s) and "Love and Mercy" (a film following the real life struggles of Beach Boys co-founder Brian Wilson) were similarly well-received, and there are plenty more biopics on their way
A few of the more notable upcoming music biopics include "Weird: the Al Yankovic Story," and the Baz Luhrmann-directed "Elvis," a biopic about the King of Rock and Roll set to release later this year. Hollywood seems to be fully committed to making movies about every major musician they can, including the Piano Man himself: Billy Joel.
A Billy Joel biopic is happening, though Joel himself is not involved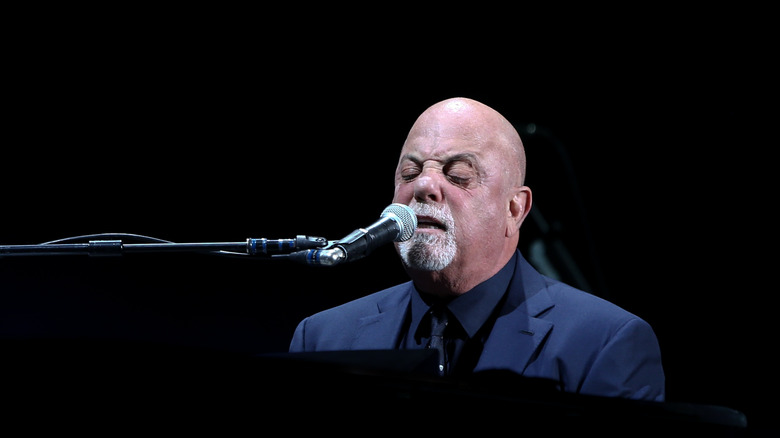 Debby Wong/Shutterstock
According to Variety, a Billy Joel biopic has been greenlit by Jaigantic Studios, a film studio created by actor Michael Jai White. It appears the team behind the upcoming film took their cue from "Rocketman" and "Bohemian Rhapsody," as the new film is also named after Joel's most popular song: "Piano Man." The film is said to cover Joel's early years shortly after he was discovered by manager Irwin Mazur, chronicling his rise to fame and superstardom.
Oddly, Billy Joel himself isn't involved with the project in any capacity, and as such Jaigantic Studios does not have the rights to his music, name, or life story. Instead, Jaigantic has acquired the rights to tell the story of Irwin Mazur, who discovered Joel in 1965 and managed him until 1972. Considering the fact that Billy Joel's commercial breakthrough (and the title of the movie itself) "Piano Man" came out in 1973, it seems like the film will be forced to follow the story of Joel before he became a superstar, though it's unclear whether or not that story will be told through Mazur's perspective or Joel's. It's certainly odd for a biopic about a musician to not feature any of that musician's music, but (for better or for worse) that seems to be what the upcoming "Piano Man" will be.