These Are The Most Pivotal Danny Reagan Episodes Of Blue Bloods According To Donnie Wahlberg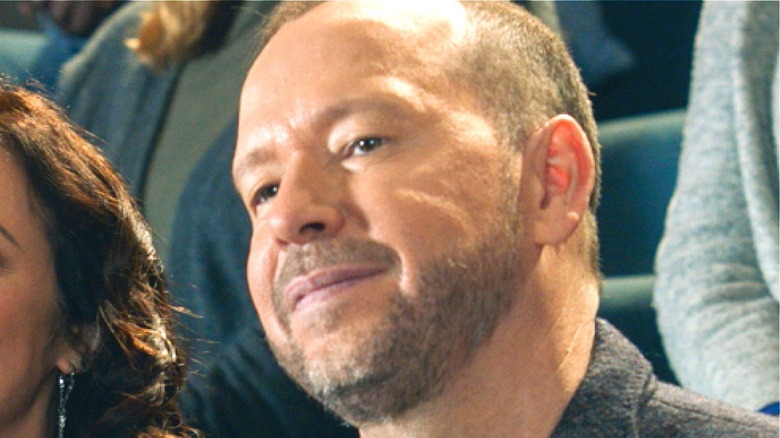 Courtesy of CBS Entertainment
"Blue Bloods" fans might disagree on who their favorite member of the cast is, but no one can dispute that Danny Reagan (played by Donnie Wahlberg) is a crucial part of the show, and integral to its success. The character has truly been put through the proverbial wringer over the course of the series, but he's managed to retain the combination of courage and street-smarts that make him a good cop.
Wahlberg is great at bringing Danny to life in pretty much every episode of "Blue Bloods," but there are a few episodes that together give a good picture of the character's trials, tribulations, and triumphs. And who better to enumerate those episodes than Wahlberg himself? Fortunately for fans of the show, that's exactly what he once took the time to do, and the results are enlightening and interesting for any fan of Danny or "Blue Bloods" in general. Here are the episodes that Wahlberg deemed the best for his character. 
Wahlberg picked the 10 best Danny Reagan episodes of Blue Bloods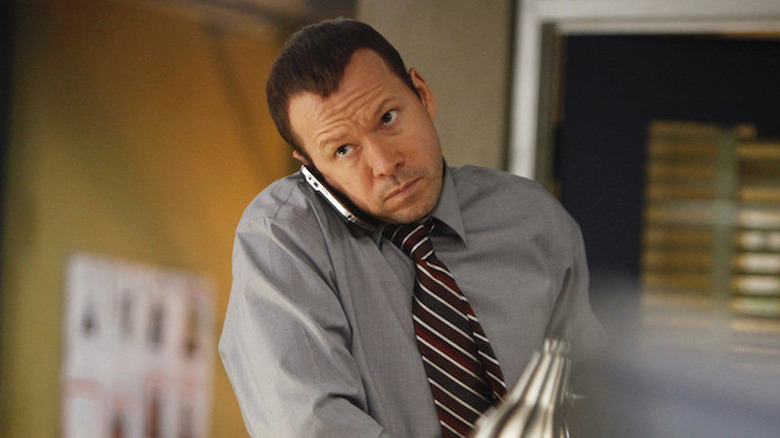 CBS
For a 2019 CBS feature, Donnie Wahlberg was charged with the task of selecting "ten of the most memorable 'Blue Bloods' episodes for his character." He rose to the occasion, giving what could serve as an overview of the character himself.
First up is "Silver Star," the Episode 17 of the show's first season. This episode focuses on Danny's background with the Marines, as he investigates the murder of a homeless war veteran.
Then there's "The Job," Episode 12 of Season 2. As its title suggests, this episode focuses on the tension between Danny's home life and his job, after he gets involved in a messy situation with an armed assailant — with his kids in the car.
Wahlberg then selected Season 2's "Some Kind of Hero." This episode shows Danny going undercover to find out the truth of a firefighter's ostensible suicide.
The next selection, "Framed," the Episode 12 of Season 3, shows Danny being, yes, framed for a crime he didn't commit, with planted evidence including drugs and his own off-duty firearm. Then, there's "To Protect and Serve" from Season 4, which has Danny stepping into the role of hostage negotiator when a convicted murderer takes Erin (Bridget Moynahan) hostage.
"Manhattan Queens," the 14th episode of "Blue Bloods" Season 4, was a natural pick for Wahlberg to make, since in addition to starring he also directs.
Wahlberg cites four more episodes as being particularly integral to his character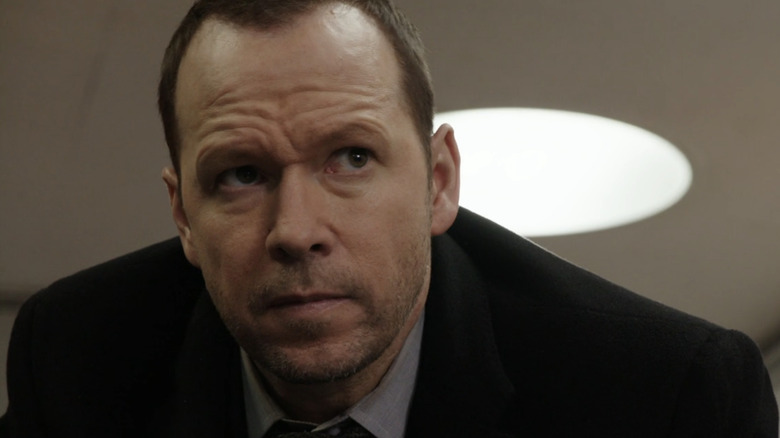 CBS
"Baggage," Season 5, Episode 11, is another episode that focuses on the military. Danny is investigating a robbery pulled by a group of Army veterans, who use their specialized training in illegal activities. "Down the Rabbit Hole," the next Donnie Wahlberg selection, is the closing installment of Season 6's story arc involving serial killer Thomas Wilder (Louis Cancelmi), who traps Danny in a dangerous situation.
"Cutting Losses" is the Season 8 premiere of "Blue Bloods," and makes for a great Danny-centric episode, with Danny grieving the loss of his wife Linda (Amy Carlson). He starts going through therapy in order to tackle his grief — a grand showcase for any actor, and Wahlberg steps up to the task.
Wahlberg's final selection is the Episode 19 of the ninth season of "Blue Bloods," entitled "Common Enemies." This episode shows Danny teaming up with enemy Luis Delgado (Lou Diamond Phillips) in order to catch the killer who might have taken Linda's life.
All in all, these 10 episodes make a decent "Blue Bloods" primer on Danny Reagan, all the more so since they were selected by Donnie Wahlberg himself.