Vikings: Valhalla Fans Just Got The Best Possible News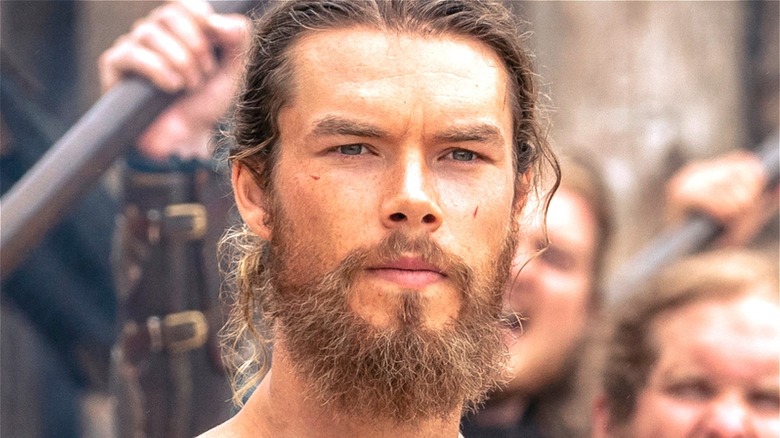 Bernard Walsh/Netflix
In February, Netflix premiered its first eight episode season of "Vikings: Valhalla," which is a sequel of sorts to a prior History network show simply titled "Vikings." Netflix's series, however, is more of a spiritual successor than a direct sequel, taking place more than 100 years after the events of its predecessor.
While at its worst, some viewers have criticized "Vikings: Valhalla" for occasionally feeling like a pale imitation of "Game of Thrones," fans have praised the series in equal measure for its large-scale battle scenes, detailed costumes, and exploration of the role of faith in Viking culture.
Fortunately for viewers that have enjoyed the series' particular brand of Viking action, Netflix's initial order when they purchased the rights to a "Vikings" sequel was for 24 episodes (via Deadline). The plan, then, was always for "Vikings: Valhalla" to span multiple seasons. In an interview with Looper, creator and showrunner Jeb Stuart explained that history will dictate the events of Season 2, such that the broad strokes of its characters' journeys will resemble those of their historical counterparts.
Now, with Season 1 firmly in the rearview mirror, a new report by Variety has revealed that "Vikings: Valhalla" isn't just due for a second season, but a third as well.
Netflix is already working on Seasons 2 and 3 of Vikings: Valhalla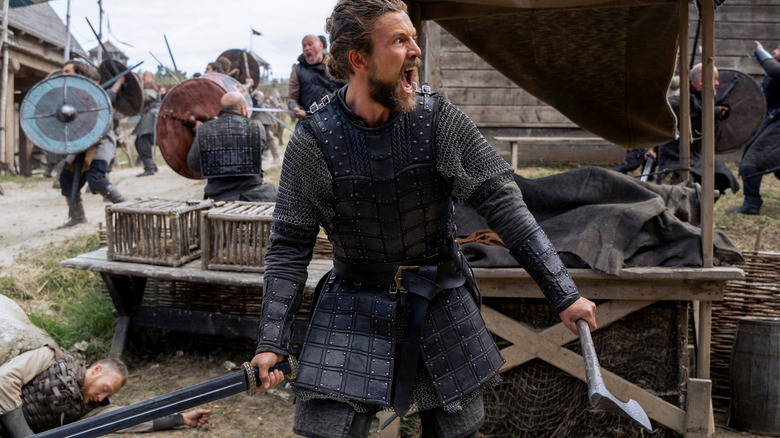 Bernard Walsh/Netflix
Variety has now officially confirmed for the first time that Netflix's initial order of 24 episodes of "Vikings: Valhalla" will be divided into three separate seasons, each of eight episodes in length. Moving forward, Jeb Stuart will retain his role as showrunner on both subsequent seasons. Returning too are series leads Sam Corlett, Frida Gustavsson, and Leo Suter, who portray Leif Eriksson, Freydis Eriksdotter, and Harald Sigurdsson respectively.
"The fans have spoken and we couldn't be more thrilled than to bring them more of the epic adventure and heart-pounding action they love," said Netflix's head of US and Canada scripted series Peter Friedlander. "Jeb Stuart has masterfully taken this beloved saga 125 years into the future and introduced a whole new generation of Vikings and stories that have resonated with new and existing fans all over the world. There is plenty more to avenge and more battles to fight!"
"Vikings: Valhalla" is an unqualified hit for Netflix, appearing on the streaming service's Top 10 list in 90 different countries, and amassing upwards of 113.38 million hours streamed in total. While production is already complete on the second season of "Vikings: Valhalla," Netflix will not release its next batch of eight episodes until next year, on a date that has yet to be announced. Production of Season 3, meanwhile, is already underway, with filming scheduled for Spring 2022.