More Hunger Games, Twilight Movies Could Be On The Way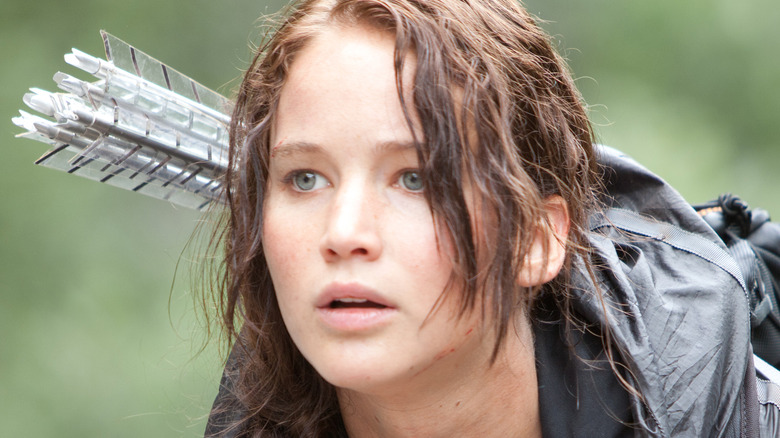 Lionsgate CEO Jon Feltheimer thinks that there are more stories to tell in the Hunger Games and Twilight universes. The exec revealed during a quarterly earnings call (via Variety) that the company is pursuing spin-offs within the two popular YA franchises, saying that they are "ready to tell" more stories within them when the creators decide they have more stories to tell.
Both franchises were extremely successful, with Twilight earning over $3 billion worldwide over its five films and The Hunger Games nearly hitting that mark with just four films. It's unsurprising that Lionsgate would be pursuing sequels, and Feltheimer's assurances that authors Stephanie Meyer and Suzanne Collins would have to be on board for them to move forward should certainly be reassuring to fans.
Feltheimer previously told Variety that the company would be looking further into expanding the worlds of its two popular franchises, saying, "I would say there's no big franchise that any studio has that they're not trying to look at prequels, sequels, spinoffs, some version of that. We think that there's a great piece of IP with Hunger Games. It's a great world."
While he didn't offer any details on what the potential spin-offs could entail, there have been quite a few mumblings surrounding both properties over the years. For The Hunger Games, director Francis Lawrence has said that he would like to see the story go back 75 years, showing the Dark Days and the formation of Panem. (via Entertainment Weekly) Star Woody Harrelson has also said that he would love to see a spin-off about his character Haymitch and Elizabeth Banks' Effie, joking to Metro that he hopes "something will pick up for these two" in the future.
As for Twilight, many fans were shocked to hear that Robert Pattinson, who famously was not a fan of his role in the original series, is open to returning for a spin-off. The actor told Yahoo! Movies that he is "always kind of curious" about going back to the role of Edward Cullen, saying that he likes the idea of "subverting people's expectations." Fans, meanwhile, have also been clamoring for a spin-off following Jacob (Taylor Lautner) and an older Renesmee. Meyer may be a bit busy to go back to Twilight, though, as she recently sold a thriller series to Starz.
While we wait to see if there will be are more stories to be told in the Hunger Games and Twilight universes, check out some moments in the original Hunger Games films that outraged fans.