Donald Glover Talks About Han Solo Drama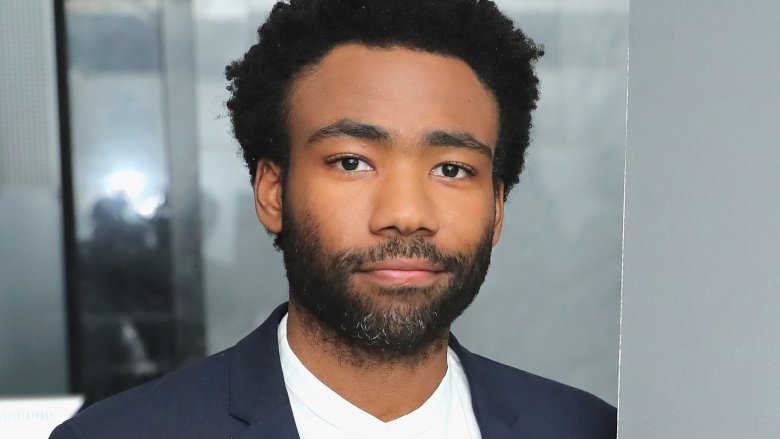 Getty Images
Leave it to Lando Calrissian to play it especially cool.
In a recent interview with The Hollywood Reporter, Donald Glover opened up about the director shake-up for the upcoming Han Solo prequel, which saw Ron Howard take over for Phil Lord and Chris Miller midway through filming. He said it's a little weird to work for a director who is more or less stuck with a cast that he didn't assemble, and he's also out of the loop when it comes to the details of the change. But he said it in a way that is characteristically Donald Glover.
"Ron is such a legend, and he knows exactly what the vision for what he is doing is... [but Phil and Chris] hired us, so you sort of feel like, 'I know I'm not your first choice,' and you worry about that," Glover said. "To be honest, I don't know exactly what happened. I feel like I was the baby in the divorce, or the youngest child. The oldest child is like, 'We know what's happening, but we are keeping you out of it.' And I'm just like, [Glover's voice rises several octaves] 'Was that scene good? How did you feel?'"
Glover also talked about the lunch he had with original Lando actor Billy Dee Williams back in January, a few months after being cast as a younger version of the character. "I was like, 'I've always felt like this character could do this, and he represents this, and I kind of feel like he comes from here, and it's very obvious he has a lot of taste, so maybe he grew up seeing that from afar? Because I'm like that. Maybe he saw it from other planets and was like, 'I want to be that.' [Williams] just let me ramble on and on, and then finally I was like, 'So, what do you think?' And he goes, 'Yeah, I don't know about all that. Just be charming.'"
We can probably count on that. The Han Solo movie is expected to arrive May 25, 2018. In the meantime, take a closer look at what really happened behind the scenes.