Tim Meadows, Lou Diamond Phillips Join Brooklyn Nine-Nine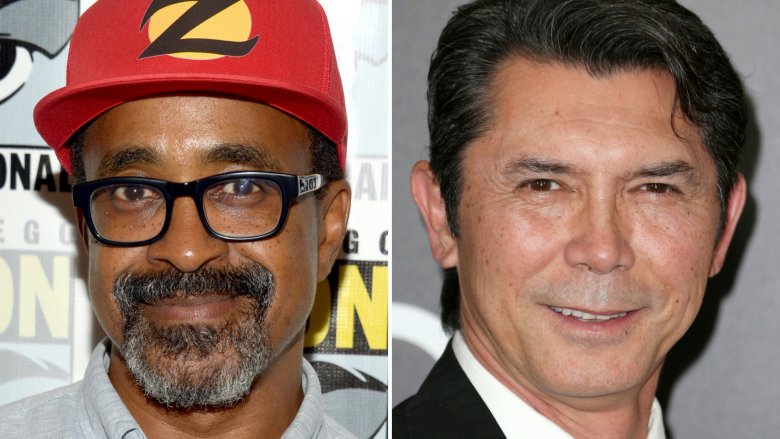 Getty Images
Jake (Andy Samberg) is headed to jail in Brooklyn Nine-Nine's fifth season, and he's going to run into some famous faces while he's there. According to Entertainment Weekly, Tim Meadows and Lou Diamond Phillips have both signed on to guest star in the comedy's upcoming fifth season as some of the eccentric characters Jake will encounter while behind bars.
Saturday Night Live alum Meadows is set to play Caleb, Jake's cellmate who just so happens to be a cannibal. "He cares about Jake, but they are put into a bind because they are both taken out of protective custody and thrown into general population," the show's creator, Dan Goor, told EW. "So he also has to look out for himself for a bit." 
This won't be Meadows' first time working with Samberg– he also appeared with him in his 2016 feature film Popstar: Never Stop Never Stopping, among others. Meadows is an Emmy nominee for his writing on SNL; he is also known for Mean Girls, Walk Hard: The Dewey Cox Story, and, more recently, his TV appearances on The Goldbergs and the canceled comedy Son of Zorn.
Phillips, meanwhile, will play an "erratic" criminal mastermind. While Goor didn't offer any more details on his character, he did say that both he and Caleb are set to appear in multiple episodes, so expect some sort of genius (and hilarious) plan from Philips. The actor is a Golden Globe nominee for Stand and Deliver and an Emmy nominee for The Crossroads of History; his recent appearances include The Ranch, Training Day, and Hawaii Five-0, in addition to the conclusion of his long-running series Longmire.
Brooklyn Nine-Nine returns for its fifth season on Fox on Sept. 26. While we wait, read up on the untold truth of the show.