Fox Cancels Son Of Zorn, APB, Making History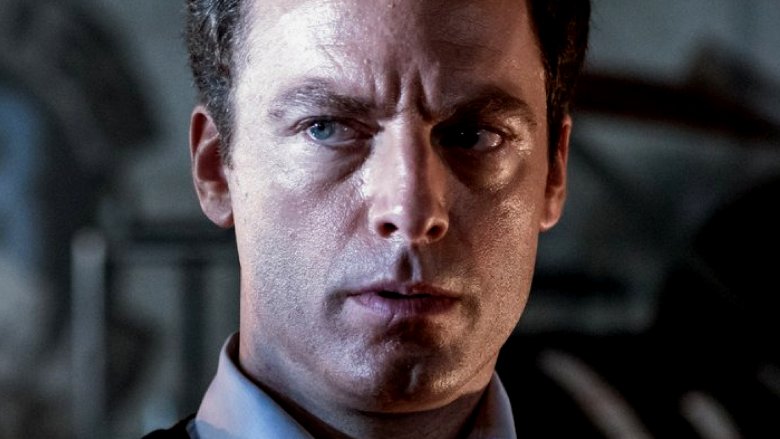 Fox doesn't want to see any more of three of its freshman shows. According to The Hollywood Reporter, the network has canceled comedies Son of Zorn and Making History, as well as the drama APB.
Both of the comedies were produced by young Han Solo directors Phil Lord and Chris Miller. Son of Zorn, created by Reed Agnew and Eli Jorne, was a live-action/animated series about a barbarian warrior's attempts to reconnect with his teenage son. Cheryl Hines, Johnny Pemberton, Tim Meadows, Artemis Pebdani, and Jason Sudeikis starred in the series, which debuted to high ratings but continued to fall throughout its run, eventually plummeting to just over 1.5 million viewers for its finale. The series also received only average critical reviews, earning a 57 percent on Rotten Tomatoes.
Making History, created by Julius Sharpe, starred Adam Pally as a man who discovers his gym bag allows him to travel in time. Leighton Meester starred as the daughter of Paul Revere, while Yassir Lester starred a history professor Pally recruited to help in his adventures. John Gemberling and Neil Casey also starred as the historical figures John Hancock and Sam Adams, respectively. The series received positive reviews, amassing a 92 percent on Rotten Tomatoes, but didn't fare as well in the ratings, averaging just 2.1 million viewers and a 0.9 rating in the key demo, good for the lowest rated scripted series on the network.
APB, a futuristic cop procedural, came from Burn Notice's Matt Nix. The series, which starred Justin Kirk, Natalie Martinez, Caitlin Stasey, Taylor Handley, Eric WInter, and Ernie Hudson, averaged 5.5 million viewers and just a 1.3 in the demo amid mostly negative reviews. Nix has already landed on his feet, though; his Marvel mutant pilot The Gifted was recently picked up to series at Fox.
Fox's renewals for next season include Gotham and Last Man on Earth, while fellow canceled shows include Pitch, Rosewood, and Sleepy Hollow. New shows include the Adam Scott and Craig Robinson comedy Ghosted, the ensemble comedy L.A. to Vegas, the Seth McFarlane dramedy Orville, and the second revival of The X-Files. While we wait to see Fox's full slate of series, see the shows that are going to blow you away this year.