The Real-Life Inspiration Behind Pirates Of The Caribbean's Jack Sparrow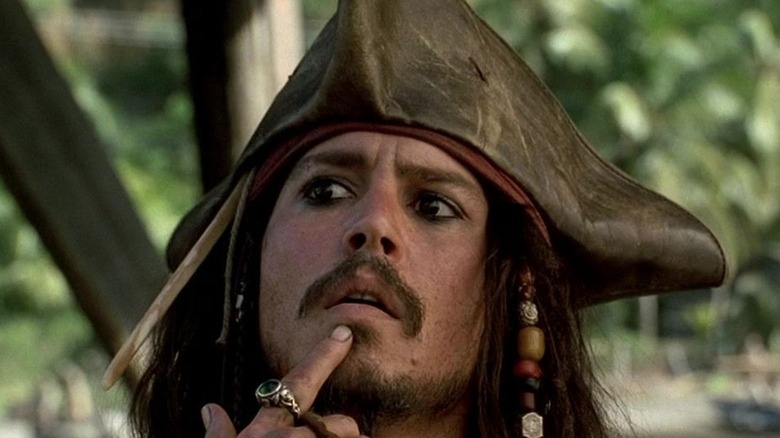 Walt Disney Studios Motion Pictures
Many people know and love the notorious pirate Captain Jack Sparrow from the franchise "Pirates of the Caribbean," but where did the inspiration for this unique character come from? Johnny Depp has often said that his main inspirations for the character were Keith Richards (via NME) and, oddly enough, Pepé Le Pew, but those only influenced how Depp portrayed Captain Jack. His charismatic and bizarre act was one that fans adored instantly and what drew many of them back to the box office hits year after year.
There is no denying how pervasive pirates became shortly after the release of the films. Many children donned pirate gear on a daily basis and Disney went full force on making more pirate-related shows and merchandise, namely the family-friendly pirate "Jake and the Neverland Pirates," who ironically taught children that stealing was not nice and taught them to be friendly with everyone they meet. After all of this, Captain Jack remains one of the most iconic and memorable pirates in pop culture. So, who is the famous pirate that Captain Jack Sparrow is actually based on?
The greatest pirate you've never heard of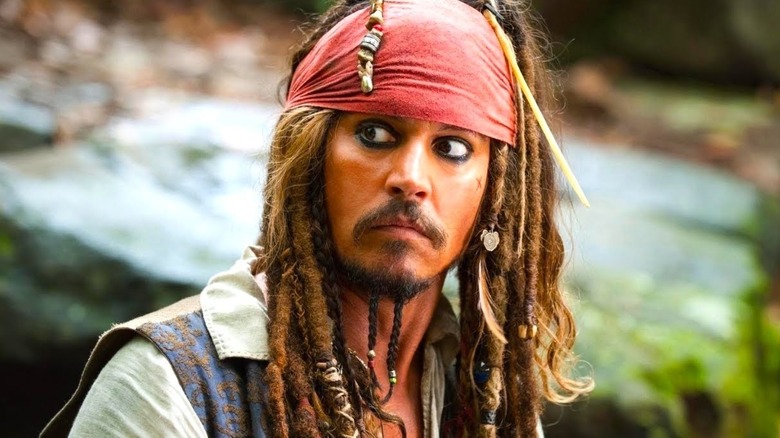 Walt Disney Studios Motion Pictures/YouTube
The name of the real-life pirate that Captain Jack Sparrow was based on was John Ward. He was born in Faversham, Kent, in 1553, and later on, adopted the nickname Jack. Jack began pirating early on when he became a privateer for Queen Elizabeth I of England. This meant that he was allowed to plunder and pillage enemy ships legally while being paid at the same time. Shortly after the queen died and James I took over in 1603, privateering became illegal, so Jack took to the life of piracy.
Jack had a love for birds and of course, for being free. Because of this, he was given the name Asfour, which means little bird or sparrow in Arabic. Thanks to this nickname, Jack Sparrow was born. Jack's major success — and major downfall — was with the ship Reniera-e-Soderina. In the early 1600s, Jack and his men chased the ship and battled hard to win it. They fought with cannons for three hours until they boarded and successfully overtook the ship. As they attempted to sail it back, the ship failed and Jack not only lost the Reniera-e-Soderina but also 350 of his men. The loss hit him hard and ruined his name, so he gave up piracy.
It is not hard to see the influence this pirate had on the "Pirates of the Caribbean" character. The name alone can lead viewers to see where the parallels can be drawn. John Ward was said to be loyal to his men, loved his life as a pirate, and fought fiercely for what he wanted, much like Jack Sparrow himself. Thanks to snippets of John Ward's life, the creators of "Pirates of the Caribbean" were given the perfect map to follow in order to bring Captain Jack Sparrow to life.