The Quantum Leap Reboot Has Landed A Ghostbuster
One of the most beloved series of the 1990s was NBC's "Quantum Leap." First premiering in 1989, the series told the story of Dr. Sam Beckett (Scott Bakula), a scientist who finds himself "leaping" through time into the bodies of various people who need help in some way. Though Sam consistently aims to leap back home into his own body, he also discovers that he is "driven by an unknown force to change history for the better" (via YouTube). Throughout the series, Sam is guided on his journey by Admiral Al Calavicci (Dean Stockwell), a man from his present day who takes the form of a hologram only Sam can see.
During its run on NBC, "Quantum Leap" proved a popular program and remains highly ranked by audiences on Rotten Tomatoes. In the decades since the series ended in 1993, a number of cast and crew members, including Bakula, have repeatedly talked about potentially rebooting the series. In 2017, original series creator Donald Bellisario announced that he had written a script for a "Quantum Leap" movie, but in the five years since, no announcements have come from that project (via CNET). 
However, TVLine confirmed in January that a reboot of the beloved series had officially earned a pilot order at NBC. Only two months later, we're finally hearing casting news.
Oh boy! Who ya gonna call? Ernie Hudson!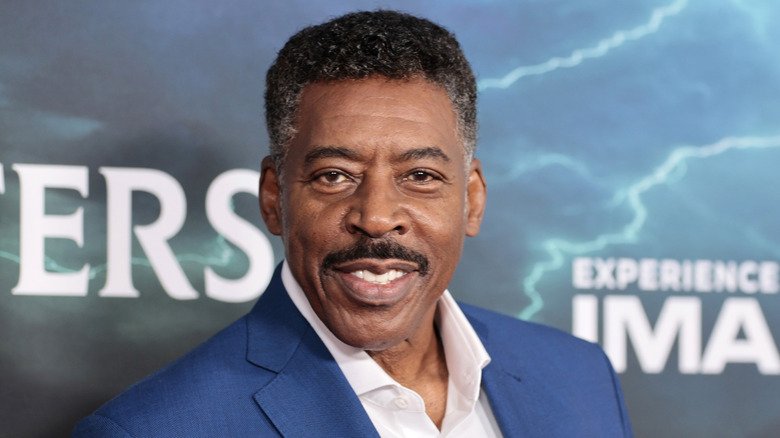 Mike Coppola/Getty Images
"Ghostbusters" actor Ernie Hudson may soon find himself "facing mirror images that are not his own" (via YouTube) or, at a minimum, struggling to help someone dealing with that particularly troubling issue. According to Deadline, Hudson has been added to the cast of NBC's upcoming pilot "Quantum Leap," a planned reboot of the classic 1990s TV series of the same name. Deadline's report specifically mentions that Hudson is set to portray a character named Herbert "Magic" Williams, the leader of the new Quantum Leap project. Notably, Hudson's character description also makes sure to note that he is a Vietnam war veteran, a detail which sounds suspiciously similar to the role originally played by Stockwell. Sadly, Stockwell died last November at the age of 85.
News of Hudson's casting comes only days after it was announced that actor Raymond Lee will star in the upcoming pilot in a role similar to Bakula's character from the original series (via Deadline). Lee is set to portray Dr. Ben Seong, a scientist who finds himself stuck in the late 1980s after attempting to restart the Quantum Leap project originally envisioned by Dr. Sam Beckett a whole thirty years ago. Though it remains unclear if Bakula plans to return to his classic role, all details about the new series seem to indicate that it is set within the same universe. When previously asked about prior attempts to reboot "Quantum Leap," Bakula has said that the original series is "very special" to him (via TVLine).
All 97 episodes of the original "Quantum Leap" are currently available for streaming on the Roku Channel.