The Boys Season 2 Scene That Left Fans In Tears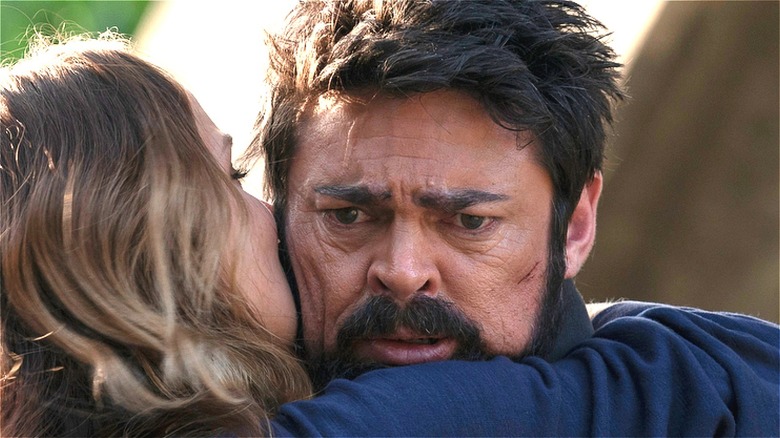 Panagiotis Pantazidis/Amazon Studios
On July 26, 2019, the entire first season of "The Boys" dropped on Amazon Prime Video, forever shattering the expectations of the superhero genre (via IMDb). Featuring an ensemble cast of antiheroes and villains, the series has received rave reviews from a majority of critics, many of whom call it "an expert deconstruction of superhero stories" (via Rotten Tomatoes). Among others, the first season cast includes Karl Urban as antihero Billy Butcher, a man who hates anything with super powers, and Antony Starr as the villainous Homelander, a literal manchild with superhuman abilities.
More than a year later, the second season of the superhero drama packed even more punch into eight hours (via IMDb). Featuring everything from exploding heads to forced limb removals, Season 2 upped the ante considerably with the introduction of Stormfront (Aya Cash), a World War II-era Nazi who inflicts a great deal of pain on a variety of main characters. Although "The Boys" isn't always known for conjuring an excessive amount of tears from its audience members, one scene from Season 2 appears to have hit some Reddit users particularly hard.
Becca's death made a group of Reddit users very sad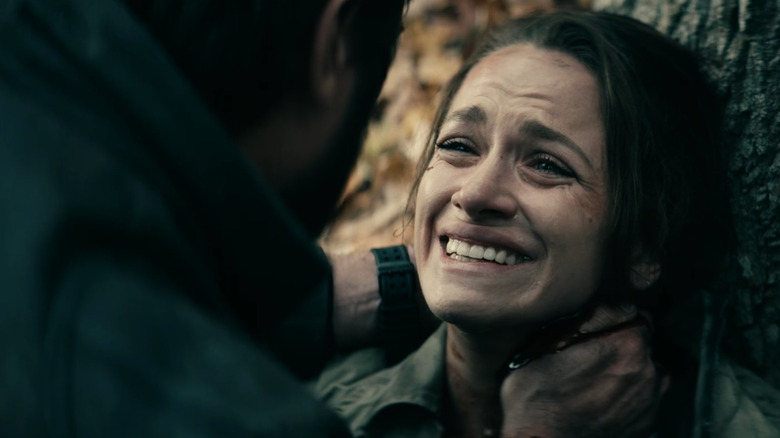 Amazon Prime Video
The Season 2 finale of "The Boys" is quite a bloody affair and, at least for more than a few Reddit users, an equally teary-eyed entry in the series. 
Season 2, Episode 8 ("What I Know") sees Stormfront do her best to take Ryan (Cameron Crovetti) away from Becca Butcher (Shantel VanSanten) once and for all. Though Becca and Billy put up an admirable fight, they are simply no match for Stormfront's powers and are both easily overwhelmed. In a desperate effort to save his mother from Stormfront, Ryan fires his untrained laser eyes at the Nazi villain, turning Stormfront into what "The Boys" showrunner Eric Kripke later referred to as "a charred mess" (via TVInsider). Sadly, Ryan also inadvertently manages to mortally wound his mother. During her final moments, Becca begs her former husband to protect her super-powered son, despite Billy's prior objections and overt hatred towards so-called "Supes."
In a post-episode discussion thread on Reddit, many fans of the series reacted to Becca's final plea to Billy with sadness. A Reddit user named NippleOfOdin said, "That scene was heartbreaking and I have seen zero discussion about it outside of Butcher's sudden moral shift." This comment received more than a thousand upvotes in total with many responses in solemn agreement. Rapidhamster87 replied, "I feel really horrible for Ryan. He's got basically no one now and he will probably feel responsible for his mom's death even though it wasn't his fault."
Amazon Prime Video's "The Boys" returns for Season 3 on June 3.