Who Plays Cortana In Paramount+'s Halo?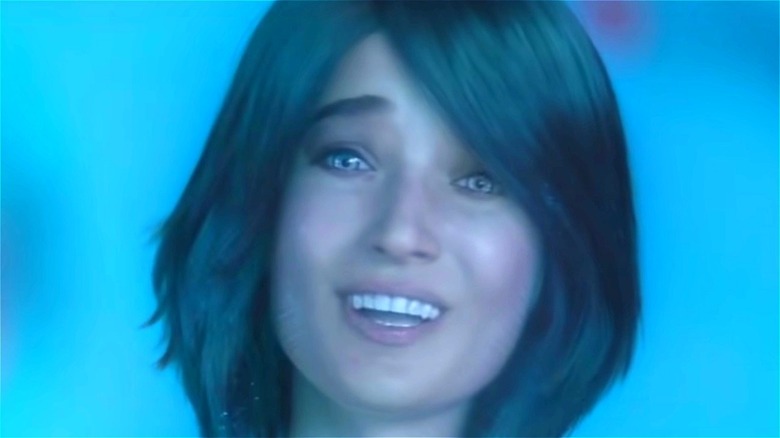 Paramount+/YouTube
After being in development for more than 15 years, the live-action "Halo" TV series is finally about to premiere in less than a month, dropping on March 24 on Paramount+.
While the exact plot details are still unknown, the show will revolve around a story familiar to players of "Halo: Combat Evolved": a 26th century war between humanity and alien Covenant (via Deadline). The recently released live-action "Halo" trailer gave us a glimpse of what that might look like. There will be a new human character, Makee (Charlie Murphy), as well as a possible visit to the Covenant city of High Charity, as well as mysterious tentacled monster.
The cast is headlined by Pablo Schreiber, who will be playing Master Chief, as well as Natascha McElhone in the role of Dr. Catherine Halsey. One of the most beloved characters in the "Halo" universe will also be part of the story, Cortana, Master Chief's artificial intelligence assistant. 
Here's who's voicing her in the live-action version. It shouldn't be a surprise.
Cortana is voiced by the same voiceover artist who plays her in the games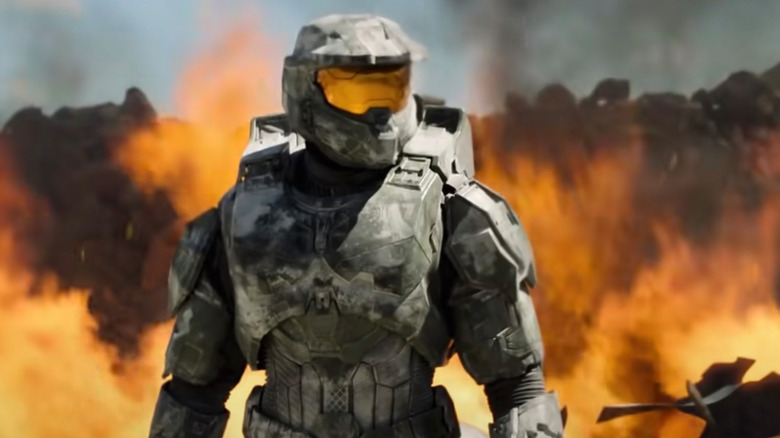 Paramount+/YouTube
The TV series version of Cortana should sound familiar to fans of the games, because she's voiced by Jen Taylor (via IMDb). Since 2001, Taylor has voiced two characters in the Halo franchise, Cortana and Dr. Catherine Halsey, creator of the SPARTAN-II program and the mother of Miranda Keyes. (Shelley Calene-Black voiced Dr. Halsey in the "Halo Infinite" series of short films). 
Describing the character to NBC News, Taylor said that Cortana is an ever-present voice inside Master Chief's head, and his only true ally in the games. As such, she can't be naggy, or else she would get annoying. Playing Cortana meant making her likable, while also conveying the reality that she is an advance artificial intelligence many magnitudes smarter than her foil.
Additionally, Taylor voices Microsoft's digital assistant, which is also named Cortana.
Taylor has a lengthy resume of non-"Halo"-related voiceover roles, with her IMDb page including 94 total credits. Besides Cortana, she's voiced Princess Peach and Toad in several Super Mario video games, starting with "Mario Golf" in 1999. She also voiced Zoey in "Left 4 Dead 2."