The Dark Tower Director Reveals What He Wants To See In A Sequel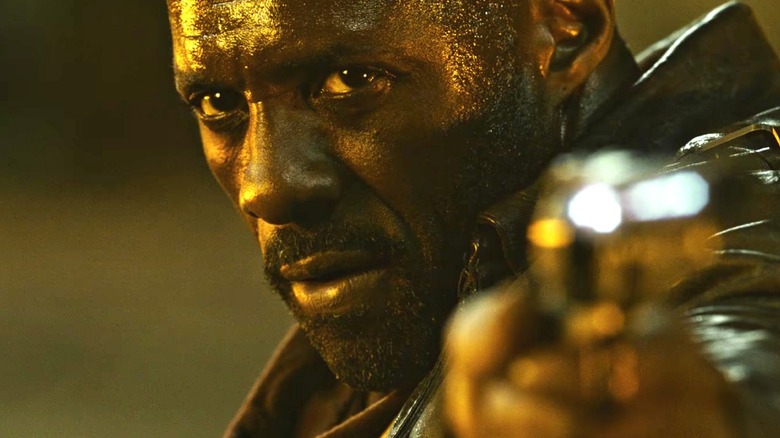 Warning: This article contains spoilers for The Dark Tower.
The Dark Tower just began its box office run this past weekend, but director Nikolaj Arcel has already turned his thoughts to the future. Arcel, who will also be a writer on the planned TV prequel, recently discussed his sequel ideas in an interview with Collider, revealing what Stephen King story he plans on pursuing next.
The Dark Tower follows Idris Elba as Roland Deschain, the last Gunslinger whose eternal task is to fight against the Man in Black (Matthew McConaughey). The Man in Black is determined to topple the Dark Tower to unleash chaos on the universe, leaving Roland, alongside Jake, a young boy with psychic powers (Tom Taylor), to stop him and save the worlds. The movie is a sequel to the King novels on which it was based, providing a follow-up to the cliffhanger left at the end of the seventh book in King's saga.
Arcel seems to want a potential sequel to follow more closely to King's novels, saying that a lot of Roland and Jake's next steps can be found in the second book, The Drawing of the Three. The potential next movie will also likely see the return of the Man in Black, despite his apparent death at the end of the film. "He's the villain," Arcel said. "If we had really wanted to kill him off for good, it would've been a bigger moment, and I think it was almost like 'Did he die? Die he not?' I don't know. For me, he certainly didn't. He is in the later installments of the novels, so yeah." 
Arcel said he also sees a "possible future" for Jackie Earle Haley's Sayre, who had another apparent death that seems like it won't stick. "I think he's definitely one of those characters that I felt wasn't a big character in the script, but Jackie, I've always loved his work," Arcel said. "I just told him, 'Listen, it's not a huge part, but it's important, you know, a seriously important character.' And he was so game. He was cool. He was just like, 'Yeah, I love the character so let me do it.' But you never know what can happen." 
The Dark Tower hasn't exactly been a hit with critics or at the box office, so it's possible that Arcel's sequel plans may never get off the ground. However, Sony and MRC are showing no signs of slowing down with the planned universe around the book, so anything is possible when it comes to The Dark Tower's future. For now, read up on the untold truth of the series.