Fans Are Divided Over Whether The Batman Is Better Than The Dark Knight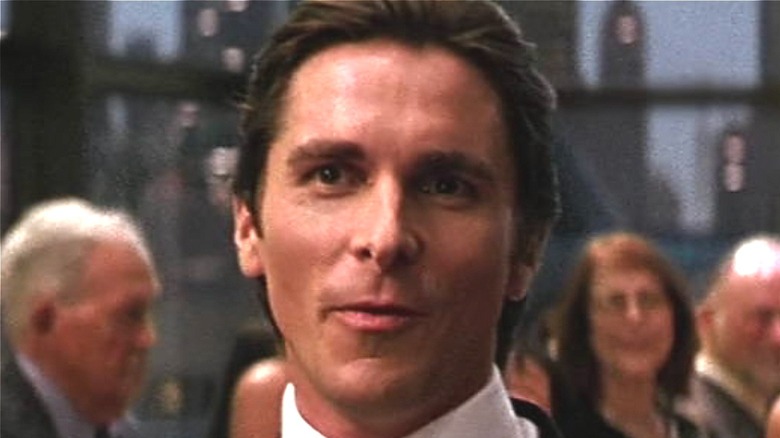 Warner Bros./DC Entertainment
The latest interpretation of the Caped Crusader is here with the highly-anticipated release of Matt Reeves' "The Batman." In the newest adaptation, Robert Pattinson brings a more grungy, emo version to the superhero fans have been loving for decades. In the second year of his career as Gotham City's avenger, Batman, aka Bruce Wayne, is tasked with unraveling a conspiracy set up by a cunning criminal known as The Riddler (Paul Dano). In his mission to solve The Riddler's puzzles and ciphers across the city, Wayne runs into several familiar characters along the way including Catwoman (Zoë Kravitz) and Penguin (Colin Farrell).
Pattinson's take on Batman is just the latest in a long line of actors who have taken on the role, including Michael Keaton, Christian Bale, and Ben Affleck. With so many iterations over the years, fans can't help but compare Reeves' version to the rest. More specifically, fans are split between Reeves' take on Batman and Christopher Nolan's, particularly the second film in his Batman trilogy, "The Dark Knight." Nolan's psychologically thrilling film was critically acclaimed and features career-defining performances from Bale as Bruce Wayne and the late Heath Ledger as the Joker, who won a posthumous Academy Award for best supporting actor. With "The Batman" already receiving praise from critics, fans are starting to wonder how it stands up to Nolan's impressive film.
Both films are great, but Robert Pattinson's take on Batman is better
Despite having the same source material and main character, "The Batman" and "The Dark Knight" are vastly different thanks to the creative interpretations of the films' directors. Fans seem to think because of the films' different approaches, it's difficult to say which film is inherently better. However, many fans appreciate Matt Reeves' more character-centralized version. In a Reddit thread comparing the two films, u/jacobswetsuit wrote, They're two completely different films, but one thing that TDK doesn't nail to me is Batman himself." They continued, "This is such an interesting take on the character. He's so imposing when he's on-screen, he's a complex and broken character who has a lot of room to grow."
Similarly, fans argued that Robert Pattinson's Batman is more true to the character than Christian Bale's take. u/RavenofNod wrote, "He was always Christian Bale playing Batman, while Pattinson just kind of disappears under the cowl, and lets that quiet intensity drive an amazing Batman performance." Additionally, u/SnooRoberts1751 argued, "Nolan's movies are phenomenal movies that use Batman characters. This was simply a phenomenal Batman movie," u/edude78 agreed and added, "Batman actually is a character in this film as opposed to a vehicle used to carry the audience from scene to scene."
All in all, though, some fans agree that both films are amazing in their own right, like u/kerouaces who wrote, "I feel lucky as a Batman fan that we have two absolutely excellent interpretations of Batman with this movie and 'The Dark Knight.' I love that it's hard to decide." Likewise, u/Dota2Curious added, "We're blessed that we have 2 amazing Batman movies that are at a transcended level."
Ultimately, you'll have to decide for yourself. "The Batman" is currently in theaters, while "The Dark Knight" is available to stream on HBO Max.