The Actor Replacement In Dexter Fans Hardly Noticed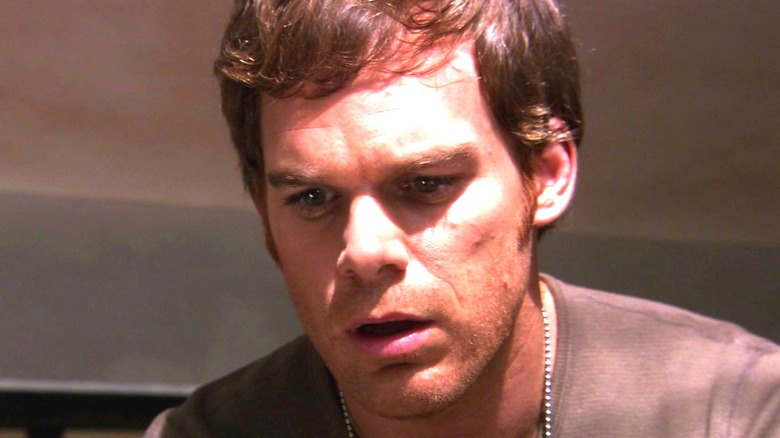 Showtime
With such long-running shows such as "Dexter," many changes are bound to happen. The drama about Miami's resident serial killer Dexter Morgan (Michael C. Hall) ran for eight seasons and was ultimately revived in the limited series "Dexter: New Blood." In that time span, many actors were phased out of the show. Dexter's foster father, in particular, does not survive the change to the recent iteration of the show.
Harry Morgan (James Remar) is Dexter's voice of reason for the initial run of the series. Also known as his Dark Passenger, Dexter's late father appears as a visage, often reminding him of his humanity and how to not get caught by the authorities. As incomparable as he is, Remar is essentially replaced as the Dark Passenger in "Dexter: New Blood" with a new fallen family member. Dexter's sister Deb (Jennifer Carpenter) dies during the controversial final episodes of "Dexter," but she returns in "Dexter: New Blood" as his new Dark Passenger.  
While it's not quite the same situation, the original series, "Dexter," also features the replacement of one actor altogether, recasting their character early on in the show's run. It's so well done, in fact, that even devoted fans might've missed this sly change. 
Cody was replaced after Season 1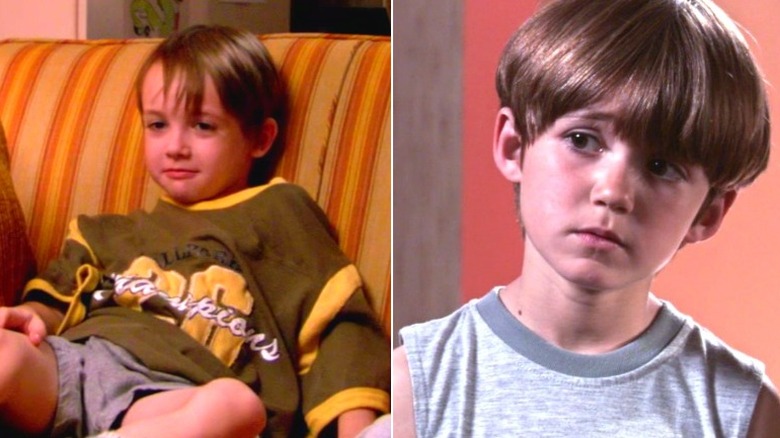 Showtime
Dexter's relationship and eventual marriage to Rita (Julie Benz) is a significant note of the series. Being a partner to Rita and a father to her children Astor (Christina Robinson) and Cody is important for his emotional growth. Throughout the series, Dexter realizes that he cares for Rita and her family more than he initially believes. This family is so integral to "Dexter," that fans on Reddit were shocked to discover that Preston Bailey, the young actor who plays Cody, only plays the character after Season 1 (via IMDb). Originally, Cody is played by child actor Daniel Goldman. 
"Why was Cody's actor replaced after the first season?" u/olamleko wondered. "I was blown away to find out he was replaced, I never even noticed." Much of the consensus about how it was missed revolves around the actor's age. Bailey was so young at the time of the replacement, it did not register with many fans. "​​I never noticed this at all," posted u/BenedictusPasta. "I just assumed the actor looked different because he got older." u/MICHAELSD01 agreed with this sentiment. "They did a good job casting, usually it's much more obvious. I had no idea either," they replied. 
Bailey went on to portray Cody for the rest of his appearances in "Dexter," but, similar to Henry's situation in the transition to "Dexter: New Blood," Cody is phased out of the show after Rita's death. Though he does not appear in "Dexter: New Blood," fans can be assured that Rita's kids are safe and sound away from Dexter. As writer Clyde Phillips stated on The Hollywood Reporter podcast, they are "living their lives."