What Is The Song In The Boys Presents: Diabolical Episode 4?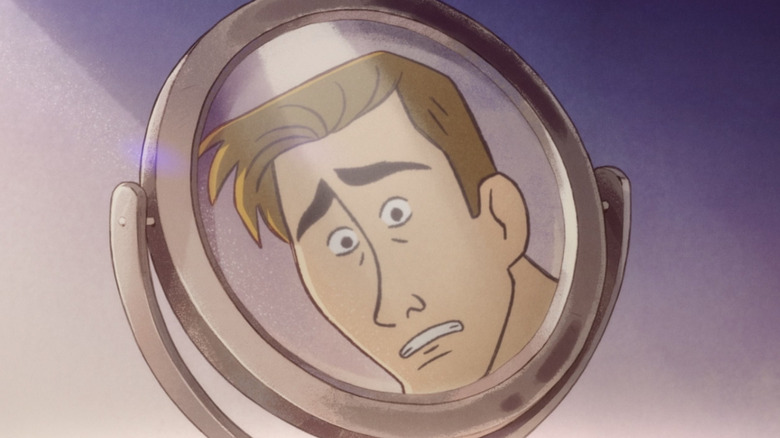 Amazon Studios
Contains mild spoilers for "The Boys Presents: Diabolical," Episode 4, "Boyd in 3D."
"The Boys Presents: Diabolical" is another branch of the ever-expanding "The Boys" universe. Thus far, this world includes the Garth Ennis-Darick Robertson comic book series, and a live-action show on Amazon is set to debut its third season this summer. "Diabolical" is a brand new spin-off that takes an anthological approach to entertain fans, offering them eight animated shorts to check out. The series is composed of different creative teams, each of whom directs and writes a single animated short set within "The Boys" universe. The shorts centers themselves on a number of characters both new and fully established within this fictional world. That can include a superpowered baby coming into her own and destroying a café filled with innocents due to her laser vision to a short that sheds new light on Homelander's (Antony Starr) backstory.
During Episode 4 of the program, "Boyd in 3D," a very familiar pop tune is heard. The catchy song plays during a sequence wherein Boyd (Eliot Glazer) and Cherry (Nasim Pedrad) go on a series of successful first dates as Boyd rides the high of a Compound V-infused cream that changes his appearance. This dance hit has become its singer's biggest chart hit thus far. Do you know the name of the song that's playing in Episode 4?
That's Dua Lipa's Levitating you hear in Episode 4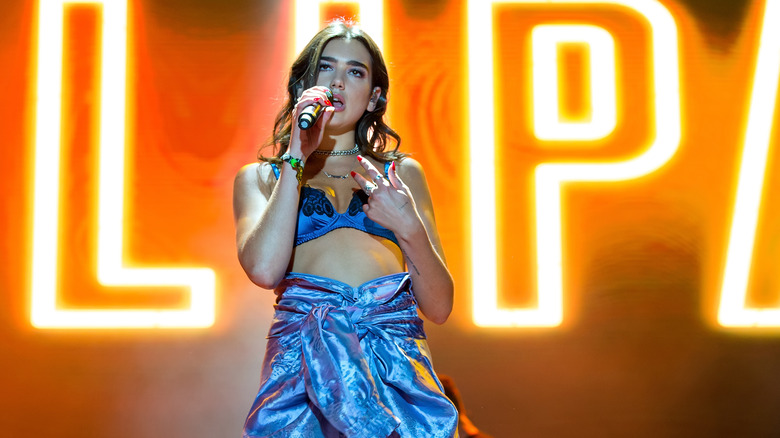 Christian Bertrand/Shutterstock
That's the 2021 Dua Lipa hit "Levitating" you hear during "Boyd in 3D." The version used on "The Boys: Diabolical" is the one that took the pop singer all the way to #2 on the Billboard Hot 100 in May 2021, and it features rapper DaBaby. Per a January 2021 Rolling Stone interview with Lipa, it was she, her co-writers, and her producers who figured out the sound they wanted for the song by envisioning themselves "being with Austin Powers, that kind of '60s, space-themed vibe." The tune eventually came together when they ordered out for donuts and ate them as a group, inspiring a sugar rush as well as a top 10 hit.
"Levitating" also peaked at #1 on the Pop Airplay chart and made it to #1 on the U.K. Digital Song Sales chart. The track also spent seven weeks at #1 on its Radio Songs chart. Elsewhere, "Levitating" peaked at #1 on the Canada Hot AC chart, and it hit #3 on Billboards Streaming Songs chart. The song peaked at #4 on the Dance/Electronic Digital Song Sales chart and made it to #1 on the Adult Contemporary Songs chart, where it reigned for 14 weeks. It was also #3 on Billboard's Song of the Summer list in 2021, cementing it as a memorable party jam of the 2020s.