The Ending Of True Romance Explained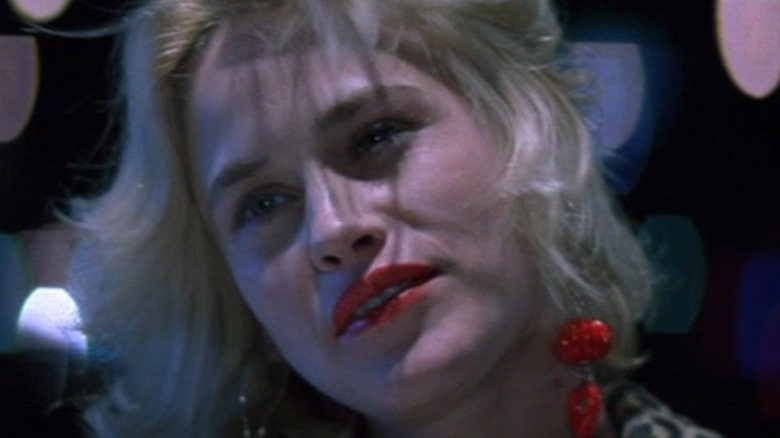 Warner Bros.
Elite filmmaker Quentin Tarantino shocked Hollywood in June 2021 with the announcement that he would be quitting filmmaking after his next movie. The writer-director has made only 10 movies throughout his 30-year career, yet the impact he has made on filmmaking is undeniable. Critics lauded Tarantino's directorial debut "Reservoir Dogs" when it first premiered at the 1992 Cannes Film Festival, and it's still considered one of the best independent features in history. Though Tarantino is known for both writing and directing his own films, even some of his die-hard fans may have forgotten there's one film he wrote but didn't direct: Tony Scott's "True Romance." 
The 1993 action romance stars Christian Slater and Patricia Arquette as a couple who go on the run after they mistakenly steal a huge bag of cocaine. Clarence (Slater), a quiet introvert and fan of old kung-fu movies, and Alabama (Arquette), a call girl, decide to sell the product for a big payday. Fleeing from a dangerous crime lord as well as the authorities, Clarence and Alabama take on more than they bargained for as they sink deeper into a world of mobsters and murder.
The ending of "True Romance" is, surprisingly, a happy one, which goes against Tarantino's trademark writing style of the time. So, how did Clarence and Alabama, against all impossible odds, get their happily ever after?
A much different ending if Tarantino was the director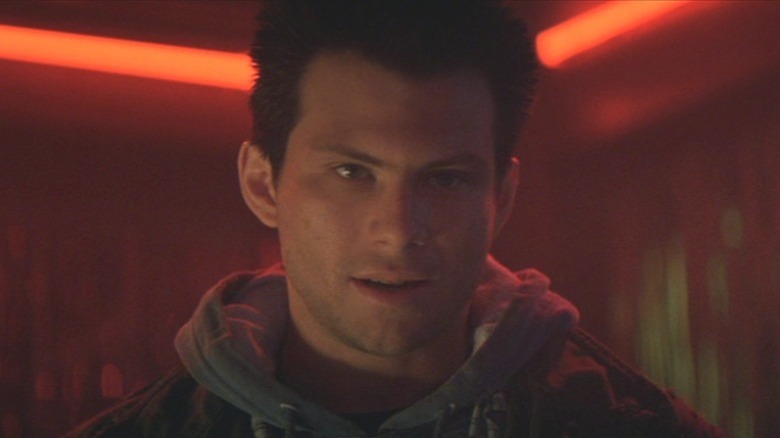 Warner Bros.
It's very rare to have a Quentin Tarantino-written movie that ends with all of the heroes making it out alive and riding off into the sunset, but that's almost exactly what happens in "True Romance." 
The climax of the movie shows a very confident Clarence and Alabama walking into a hotel room to make a deal with a Hollywood producer to sell the drugs. Things go awry when both the cops and mobsters bust in on the scene, resulting in a bloody shoot-out in which nearly everyone is killed. Clarence is seriously wounded, and it seems that all of the couple's plans have gone up in smoke. However, the two manage to flee the scene — with the large sum of money that was promised in tow. The movie's final sequence shows Alabama, Clarence, and their new son together on a beach in Mexico as the sun sets, completing their romantic — and violent — adventure.
When Tarantino gave his "True Romance" screenplay to Tony Scott, he had a very different sort of film in mind. According to Tarantino, Alabama and Clarence wouldn't have had the happy ending they received if he had directed the movie himself. 
"I would have done my original ending, where Clarence dies," said Tarantino in an interview for the July 2019 issue of Empire. "I would have had all the comedy and all the romance, but it would have been a little rougher. And with it being a little rougher, we could have earned the more tear-jerking ending. I mean, with the fairy-tale popcorn movie that Tony made, that almost would have been a dirty trick, killing Clarence. ... But Tony made exactly the movie he wanted to make, and ultimately I think he made the right choice for the movie he made."
Director Tony Scott couldn't bring himself to kill off Clarence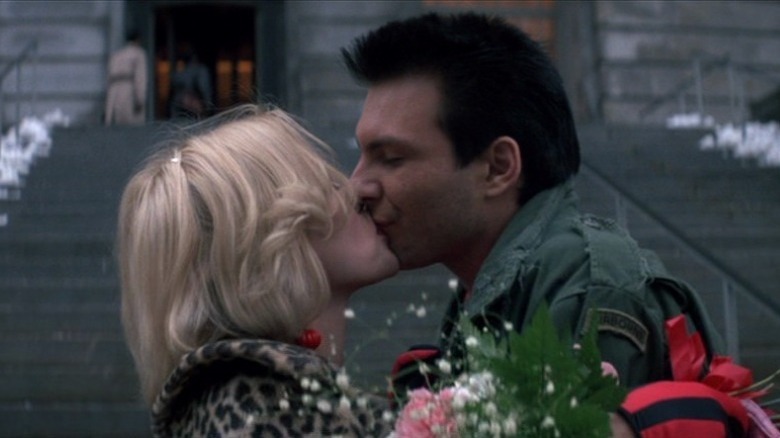 Warner Bros.
For the 15-year anniversary of "True Romance," both Tony Scott and Quentin Tarantino spoke to Maxim about their thoughts on the big change to the movie's ending. "I tried like hell to convince Tony to let Clarence die," Tarantino said. "He listened to the whole thing and then convinced me 100% that he wasn't doing it for commercial reasons. When I watched the movie, I real­ized that Tony was right. He always saw it as a fairy tale love story, and in that capacity, it works magnif­icently." As for Scott's reason behind the change, he said, "I just fell in love with these two characters and didn't want to see them die. I wanted them together."
Fans of "True Romance" likely agree with Scott, even if they do sometimes wonder how Tarantino's ending would have looked on screen. In the end, it was Scott's film, not Tarantino's, and the "fairy tale" ending fits well with Scott's vision of the story. "True Romance" is, at its heart, a love story, and fans of the movie wouldn't want it any other way.