The Dark Tower Narrowly Tops Dunkirk At Weekend Box Office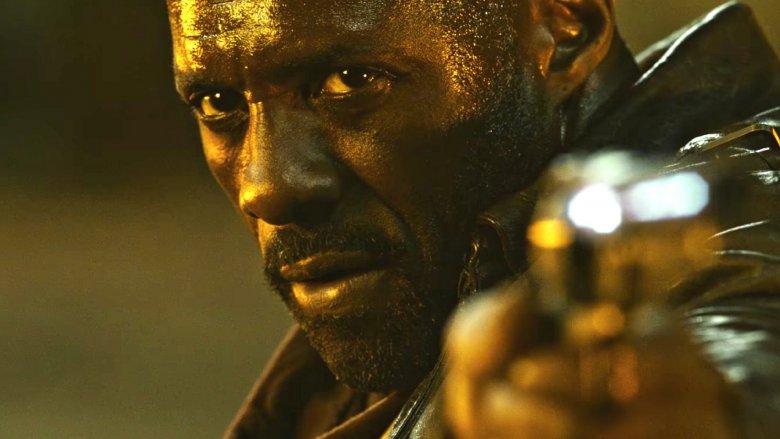 The Dark Tower hasn't crumbled just yet. The Stephen King adaptation managed to win its opening weekend despite negative reviews, pulling in $19.5 million to top Christopher Nolan's Dunkirk. (via Box Office Mojo)
The Dark Tower follows Idris Elba as Roland Deschain, the last Gunslinger whose eternal task is to fight against the Man in Black (Matthew McConaughey). The Man in Black is determined to topple the Dark Tower to unleash chaos on the universe, leaving Roland, alongside a young boy with psychic powers (Tom Taylor) to stop him and save the worlds. 
The film, which reportedly had a troubled road to the big screen, was not a hit with critics, with many saying that it failed to sell the complex world-building shown in King's novels. However, the movie's 18 percent Rotten Tomatoes score appears not to have been a killer, as it still falls right around initial $19 million projections from the studio. This is still below projections from rival studios, though, which put the film somewhere in the $20 to $25 million range.
While an opening this low would be a very bad sign for many a Hollywood blockbuster, it isn't the nail in the coffin The Dark Tower. This is mostly due to the film's low budget, which falls at just $60 million, far below many action endeavors. While a $19 million opening is still far from something to celebrate, it does mean that the studios may have at least some chance of recouping what they spent.
This weekend showed another strong outing for Nolan's war drama Dunkirk, which fell just 33.9 percent from a first place second week, bringing in $17.6 million. Last weekend's surprise hit The Emoji Movie continued to perform strongly despite dismal reviews, falling just 49.7 percent and bringing in an additional $12.3 million. Fourth place went to Girls Trip, once again showing a strong hold and proving that the R-rated comedy might not be dead yet.
This weekend's other two new wide releases, Kidnap and Detroit, were both generally underwhelming. The Halle Berry-starring Kidnap performed slightly above low expectations, bringing in $10.2 million for fifth place. Detroit, meanwhile, was disappointing in its first weekend in wide release, bringing in just $7.2 million. That film, however, is made for awards season, and should show some strong legs if nominations start pouring in.
This weekend is the first sign that August will not be able to turn around a disappointing summer box office. While last year the month was boosted by the release of Suicide Squad, this year sees mostly smaller films, with nary a tentpole in sight. This is a bad sign for a domestic box office that is already down 8.4 percent from last year.
You can view this weekend's full box office results below. 
Top 10 Weekend Box Office Gross
1. The Dark Tower: $19,500,000 (– percent), $19,500,000 Total Domestic Gross   
2. Dunkirk: $17,600,000 (-33.9 percent), $133,555,738 Total Domestic Gross  
3. The Emoji Movie: $12,350,000 (-49.7 percent), $49,451,704 Total Domestic Gross  
4. Girls Trip: $11,418,700 (-41.9 percent), $85,443,720 Total Domestic Gross  
5. Kidnap: $10,210,000 (–), $10,210,000 Total Domestic Gross  
6. Spider-Man: Homecoming: $8,800,000 (-33.6 percent), $294,907,776 Total Domestic Gross  
7. Atomic Blonde: $8,244,930 (-54.9 percent), $34,125,305 Total Domestic Gross  
8. Detroit: $7,251,000 (+1,970.6 percent), $7,766,482 Total Domestic Gross  
9. War for the Planet of the Apes: $6,000,000 (-42.7 percent), $130,280,255 Total Domestic Gross  
10. Despicable Me 3: $5,288,640 (-30.3 percent), $240,779,550 Total Domestic Gross