The DC Villain You Probably Forgot Criminal Minds' Matthew Gray Gubler Played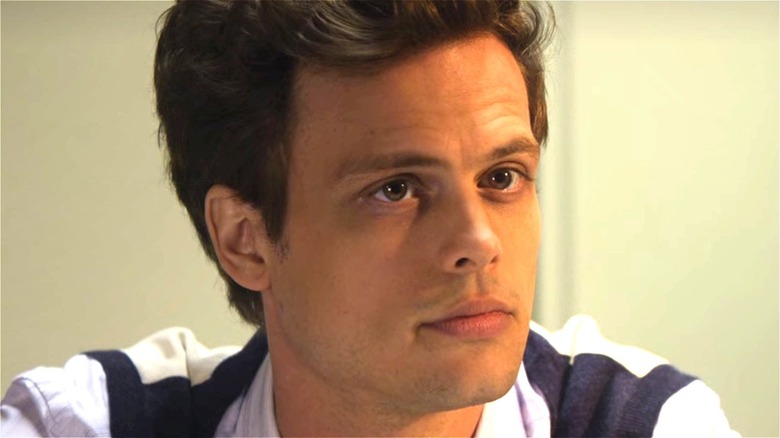 CBS/Netflix
Matthew Gray Gubler has had one of the more impressive runs on CBS' crime procedural "Criminal Minds." Recognizable as the analytical Dr. Spencer Reid, Gubler appeared in 323 episodes of the series since 2005 (via IMDb). Reid is dedicated to using his mind to solve crimes for the Behavioral Crime Unit and is a beloved fixture on the show. Reid is loved by fans who appreciate his analytical mind as well as the man's ability to pull off a cardigan. Even though the character has a dark side, Reid is known to always do the right thing.
That does not go for other roles that Gubler has taken in the past. In a stark contrast to "Criminal Minds," the actor gravitated towards a darker character while he was still on the CBS show. Instead of fighting to put perpetrators behind bars, the DC villain Gubler played does the exact opposite.
Gubler told many riddles in Batman: Assault on Arkham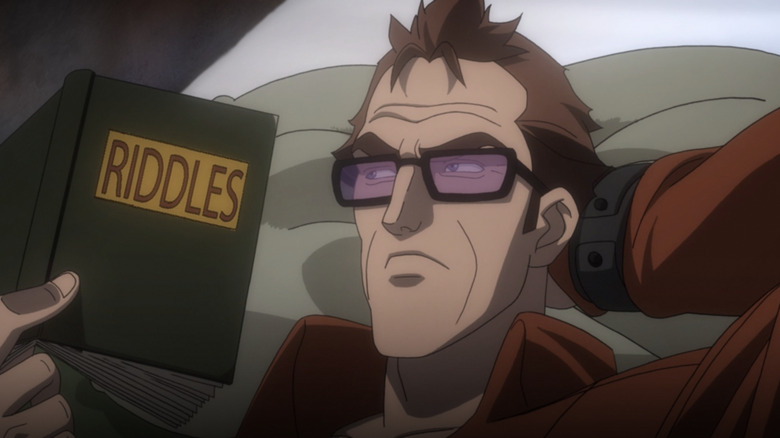 Warner Bros./HBO Max
Matthew Gray Gubler didn't slow down during his long tenure on "Criminal Minds." The actor has several voice over credits which include the "Alvin and the Chipmunks" films, but he lent his voice to a less wholesome character in 2014's "Batman: Assault on Arkham." Gubler plays the cerebral villain Edward Nygma, also known as the Riddler. The character kicks off "Batman: Assault on Arkham" as a target of Amanda Waller (voiced by CCH Pounder), but is ultimately sent to Arkham.
Despite its name, "Batman: Assault on Arkham" is more of a "Suicide Squad" film than a Batman one. The dark knight has a storyline where he is trying to defuse a bomb, but the main plot is driven by Deadshot (Neal McDonough) and Harley Quinn (Hynden Walch), who are dispatched to Arkham to retrieve information from the Riddler. Not unlike Reid, Gubler portrays the Riddler as smart and quippy, though having far more duplicitous intentions.
For fans of "Criminal Minds," it is a treat to hear Gubler go to the wrong side of the law.