Boyd Holbrook Reveals What It's Really Like Working With Yellowstone's Kelly Reilly On The Cursed - Exclusive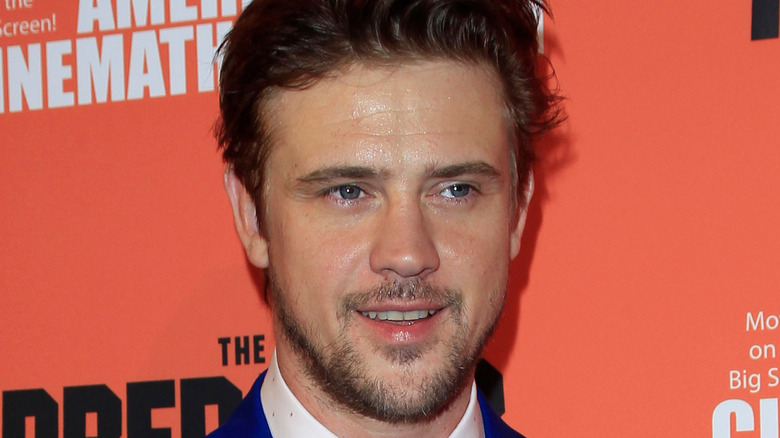 Kathy Hutchins/Shutterstock
Boyd Holbrook stars in the latest werewolf thriller to send shivers down your spine — "The Cursed." The film sees him play pathologist John McBride, who comes upon a town that's recently been plagued by mysterious attacks. While they initially believe an animal has gotten loose to wreak havoc, John suspects something more supernatural may be taking place. 
It's a terrifying period piece that will have you thinking twice before placing any antique dentures in your mouth. Holbrook is backed up by an astonishingly talented cast consisting of the likes of Alistair Petrie, Roxane Duran, and Kelly Reilly. 
That last name should be of particular interest to anyone who's been following one of the hottest shows currently on television. "Yellowstone" and its various spinoffs have taken the world by storm, and Reilly finds herself in the center of all that as Beth Dutton. In an exclusive interview with Looper, Holbrook spoke about what it was like to work with such a talented actress like Reilly as well as his connection with "Yellowstone."
Boyd Holbrook calls Kelly Reilly 'funny and supportive and patient'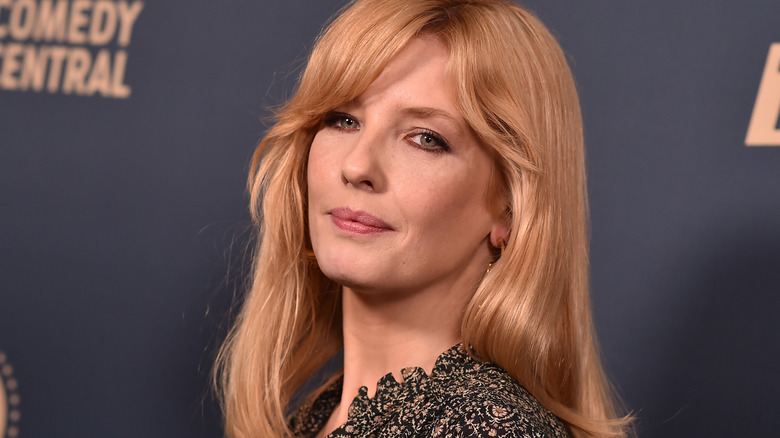 DFree/Shutterstock
You never know what it might be like to meet an actor in person. They may come across one way on the TV show they're on and come across completely different in reality. Kelly Reilly may play tough-as-nails Beth Dutton on "Yellowstone," but according to Holbrook, she's perfectly charming to work with, even if he admits he can be a tad difficult on-set. As he put it, "Kelly is a ball. She's so funny and supportive and patient. I'm the pretentious actor who's never leaving voice on and off set to make it more of experience for me. She's such a good teammate and an actor who is really giving. There's some actors out there that won't even give you anything, but Kelly's a true player."
It sounds like it was a real treat for Holbrook to work with Reilly, but someone who was probably even more ecstatic was Holbrook's mother. The actor went on to mention how his mom is a huge fan of "Yellowstone," to the point where he asked Reilly to record a video message to her saying, "Hi." That's not the only connection Holbrook has with the series. "I worked with Kevin Costner [who plays John Dutton on 'Yellowstone'] on this series, 'Hatfields and McCoys,' and my mom got to meet him," he explained. "I think she's always been smitten ever since."
"The Cursed" is now playing in theaters.