Boyd Holbrook Talks About The Horror Of Werewolves For His New Film The Cursed - Exclusive Interview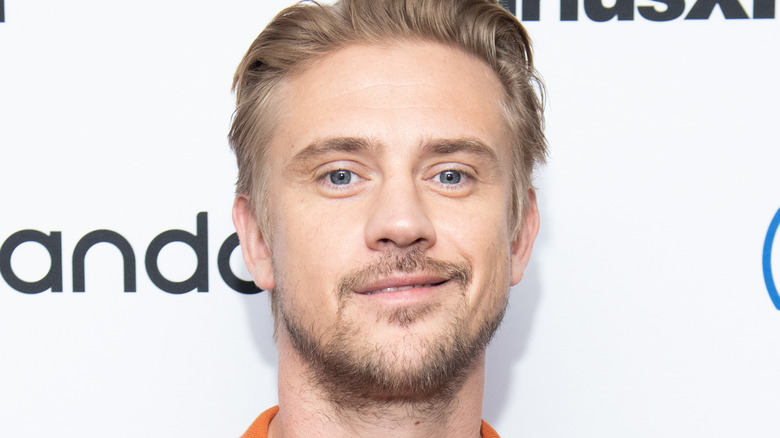 Noam Galai/Getty Images
There are all kinds of creatures that go bump in the night, from vampires to demons, ghosts and more. One terrifying beast of the night that's sorely lacking when it comes to onscreen portrayals is the almighty werewolf. The 1980s were the heyday for these monsters, with the likes of "The Howling," "Teen Wolf," and "An American Werewolf in London." These days, the movies are hard to come by, but every so often we're graced with a "Werewolves Within." Now, another film has come to stake its claim to the werewolf mythos in the form of "The Cursed."
The film follows pathologist John McBride (Boyd Holbrook) who stumbles upon a village inflicted with a curse. People from the village are turning up dead, and at first glance, it seems like they're animal attacks. However, it soon becomes apparent there's a more sinister force at play, and the lives of everyone are at stake. 
Boyd Holbrook spoke exclusively with Looper about his role in the film as well as what it was like to work with "Yellowstone" star Kelly Reilly. It sounds like anything but a cursed experience on this set. 
Boyd Holbrook's favorite werewolf movies
What drew you to sign on for this project?
Other than being an enjoyer of horror films since I was a kid, of "Halloween" and all those Freddy Krueger movies, something's great about being scared. Truly, I heard that Sean [Ellis] was making a new film, and I had met with him and known about him since his other films, [including] "Anthropoid," once that first came on my radar. I heard he was making a new film, and that it was a horror film. We spoke and I sent an audio file of some poem or something like that to do the British dialect, and then we really started opening up and talking. We started to become a real thing, a real possibility to work together.
Did you have any favorite werewolf films before signing on for "The Cursed"?
["An American Werewolf in London"]. There's a real transformation that happens with the skin and the hair coming out. That was a good one.
Did you look toward any movies or characters in other works to help inform your own character?
I don't really ever look. I may look for an actor or something like that to draw inspiration from, but with this, the time era and the brutality of the times were really informing of what type of character it is. It's the roughness or the texture of the character. I really drew from the era, that really spoke to me. I found that pretty simplistic of what it's like not to have running water, or electricity, or anesthesia for that matter, and what the reality of that situation is, and I'm pretty nostalgic about anything before the 1900s.
On Yellowstone and working with Kelly Reilly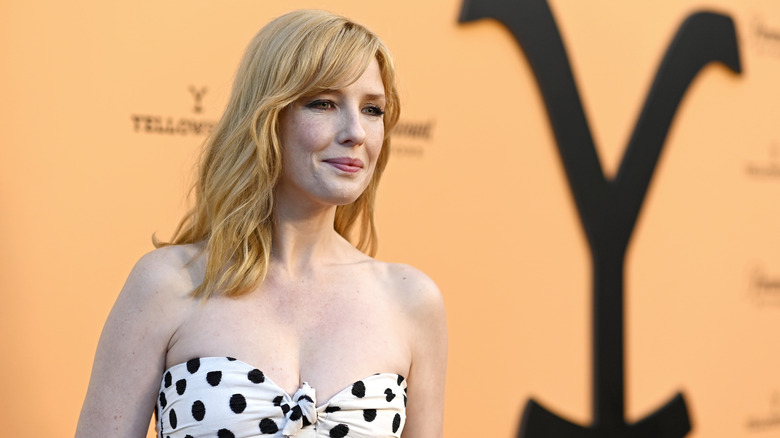 Frazer Harrison/Getty Images
What was it like working with Kelly Reilly?
Kelly is a ball. She's so funny and supportive and patient. I'm the pretentious actor who's never leaving voice on and off set to make it more of experience for me. She's such a good teammate and an actor who is really giving. There's some actors out there that won't even give you anything, but Kelly's a true player. She's from the theater world, and she's got so much experience.
Have you had a chance to watch "Yellowstone" before you started filming "The Cursed?"
Yep, my mom made it definite that I get Kelly to send her a video saying, "Hi mom," because my mom is absolutely obsessed with "Yellowstone." I worked with Kevin Costner on this series, "Hatfields and McCoys," and my mom got to meet him. I think she's always been smitten ever since.
How much of practical effects were used on set versus CGI, and how did that influence your performance, if at all?
Hugely, I'd say about 90, 95% of it was real, practical, in-camera effects. There's been films before where it's on a broomstick with a tennis ball, and that's supposed to be something. You can feel that, whether you can see it or not in the end product of a film, and I think that was really important. Sean [Ellis and the crew], they probably spent half the budget on this animatronic puppet, that's operated by six people. It makes a really big difference, and I think it was really original and something that was scary in a different way.
Indiana Jones 5 and beyond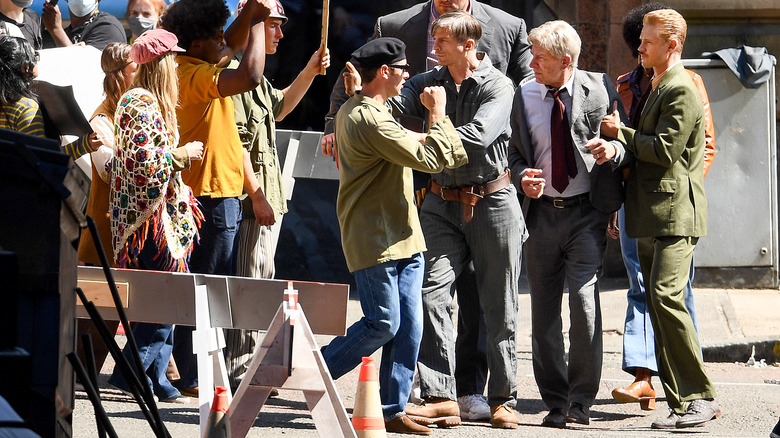 Jeff J Mitchell/Getty Images
You're in the midst of working on "Indiana Jones 5." Can you talk about what that experience is like?
It's my second time working with [director] James Mangold, who is an astonishing human being, who lets nothing get by him and is striving for ultimate perfection on this movie, and I think he's getting it.
Can you talk about anything else you have coming down the pipeline?
Yeah, I'm really excited about a film coming out that B.J. Novak has [written, directed and stars in], called "Vengeance," which is a Blumhouse film. That's coming out this summer, and then "The Sandman" is coming out this summer as well.
Are you excited for "The Sandman"?
Yeah, I'm really excited about it. It was a great experience and a great character that I really didn't know too much about because he's in only one episode of the comics. He's a really big character in the series, and I know there's a lot of fans out there who are dying to see this stuff. I really hope it's going to be special. It surely feels like it's turning out to be.
"The Cursed" is now playing exclusively in theaters.