The Blue Bloods Character You Likely Forgot Michael Imperioli Played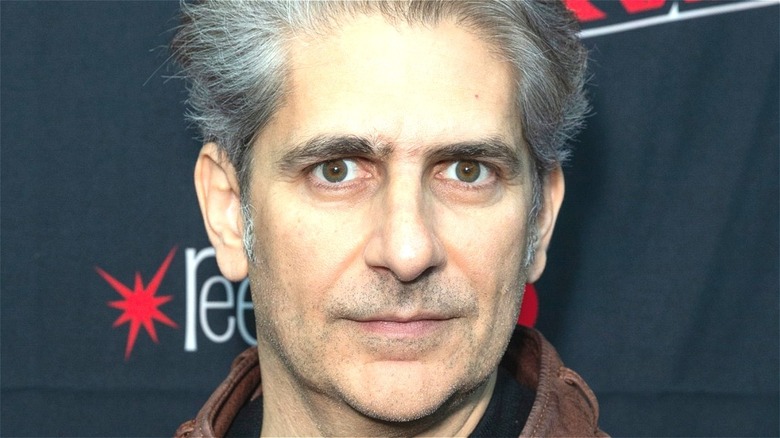 lev radin/Shutterstock
Before he began his career-defining role in "The Sopranos" as Christopher Moltisanti, Tony Soprano's (James Gandolfini) hothead young nephew, actor Michael Imperioli was another local New York performer who'd done a mix of independent films, TV guest spots, and small roles in bigger movies. His two-scene appearance in Scorsese's mob masterpiece "Goodfellas" as the ill-fated Spider did help with his status, with Imperioli later describing the experience as "like going from college ball to playing in the world series with the Yankees" — but even after "Goodfellas" was released, Imperioli "was still working in restaurants" (via GQ).
Joining the cast of "The Sopranos" pilot in 1998 really was what changed things for him. Imperioli was delighted with the role, and told Another Man that "by the end of season one I just thought, 'this is fantastic; this is what I'd always wanted to do.'" Imperioli played "Chris-to-fuh," as his girlfriend Adriana (Drea de Matteo) called him, until the final season of the HBO Mafia drama in 2007.
After the iconic show ended, Imperioli continued to perform on-screen, though Moltisanti remains his most famous role. In fact, he recently guest starred on multiple episodes of the CBS drama "Blue Bloods." Here's more about his recurring character on the family cop show.
Imperioli plays the manipulative Attorney General on Blue Bloods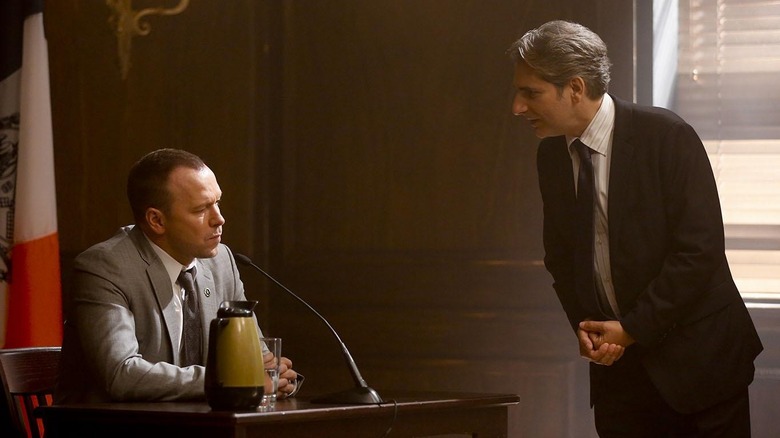 CBS
Michael Imperioli first guest starred on "Blue Bloods" as New York Attorney General Robert Lewis in the Season 7 episode "The Greater Good" (via IMDb). Lewis spearheads the investigation and grand jury trial of Danny Reagan (Donnie Wahlberg) over the shooting of serial killer Thomas Wilder (Louis Cancelmi). An old college classmate of Erin Reagan's (Bridget Moynahan), Lewis is a ruthless and determined lawyer. However, Danny's testimony at the trial proves his actions were necessary and it gets the detective out of trouble.
Like other characters on the series, the Attorney General is a smart politician but doesn't always use ethical methods to get his way. In "Guilt by Association," for instance, he tries to manipulate Frank Reagan (Tom Selleck) so the Commissioner will back his investigation into excessive force.
The character didn't appear again for several years until 2021's "More Than Meets The Eye," after Jamie Reagan (Will Estes) arrests a reporter for interfering in an investigation. Lewis defends her rights, but after the Commissioner discovers he's a friend of hers as well as her first call out of jail, he agrees to cooperate with Frank. Hopefully, Imperioli will return as the conniving lawyer for another episode of the series soon.