The Biggest Mistake Henry Ever Made On Blue Bloods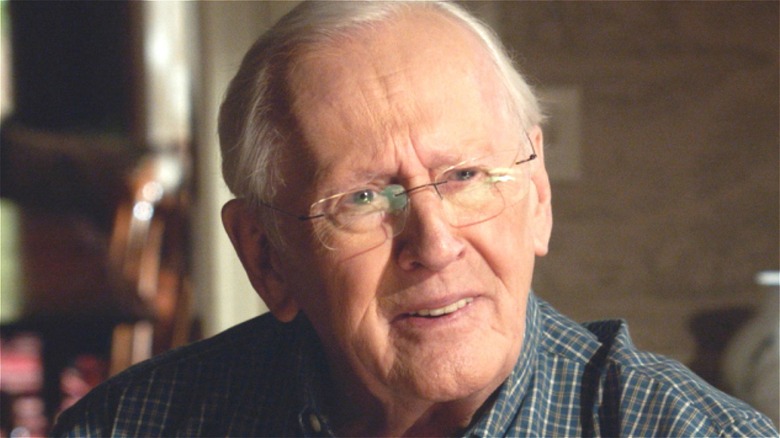 CBS
"Blue Bloods" premiered on CBS in September of 2010, courtesy of creators Robin Green and Mitchell Burgess. On paper, the series was far from a tough sell — police procedurals have certainly maintained their popularity over the past several decades –, however, the genre had grown rather crowded. The likes of "Law & Order: Special Victims Unit" and "CSI: Miami" continued to catch viewers' attention, meaning that if "Blue Bloods" wanted to succeed, it had to offer viewers something new. Enter the Reagans: a family chock-full of law enforcement and legal professionals that call New York City home.
With the inclusion of the Reagan family, "Blue Bloods" goes from a run-of-the-mill crime series to a family drama — something viewers have evidently latched onto. For the past 12 seasons, Frank Reagan (Tom Selleck) has taken on the duties of the New York Police Department's commissioner, with his sons Danny (Donnie Wahlberg) and Jamie (Will Estes) working alongside him. Also, Frank's daughter, Erin (Bridget Moynahan), has become the assistant to the district attorney. Of course, one would be remiss not to shine a spotlight on the Reagan that started it all, Frank's father, Henry (Len Cariou).
Before his retirement in the 2000s, Henry Reagan served as NYPD commissioner for some time following a stint in the United States Marine Corps. He did a lot of good for the city during his tenure, but he's far from perfect. Here's the biggest mistake he ever made based on what "Blue Bloods" has revealed about him so far.
Henry made a mistake way back when that he continues to agonize over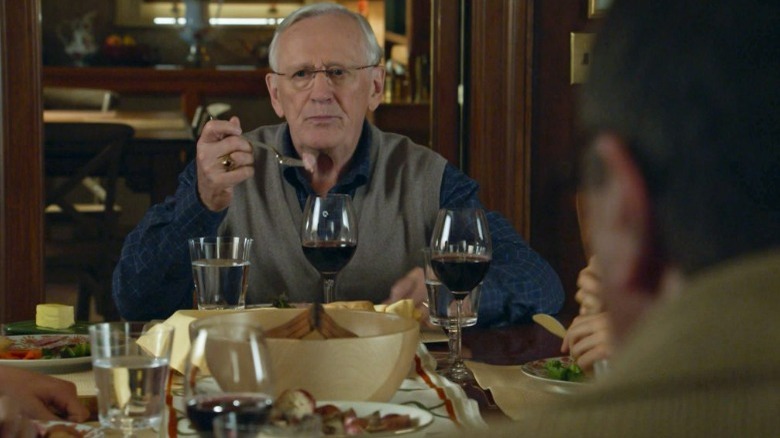 CBS
The fifth episode of "Blue Bloods" Season 11, titled "Spilling Secrets," focused on exactly what its title promised. During a meeting with a tax professional, Frank learns of unexplained transactions coming from his father's bank account. Worried someone has hacked into Henry's savings, Frank approaches him about it, but the former NYPD commissioner oddly puts an end to the discussion. Upon prying further into the matter, Frank learns the truth about these withdrawals and why Henry has authorized them for so long without letting anyone else in the family know.
While he was still on the force, Henry and his partner wound up in a confrontation with a supposedly suspicious individual. The partner believed he saw a gun on the man's person, so he shot him, which paralyzed him for the rest of his life. They never recovered the gun Henry's partner claimed to see, thus rendering the situation even more avoidable than it already was. Ever since, Henry has felt immense guilt over it all, so he has transferred money to the man as a form of coping and apologizing. The man has died at this point, so Henry holds out hope that his family has collected the funds instead.
Henry may not have fired the shot that put an innocent man in a wheelchair, but he harbors plenty of regret for putting him in that position, to begin with. It's generous of him to try and make up for the pain he and his partner caused, though one has to wonder how much of a difference it really made for the victim. Nevertheless, it stands to reason that this was Henry Reagan's biggest mistake on "Blue Bloods."