Here's Where You Can Watch Every Episode Of Batman: The Animated Series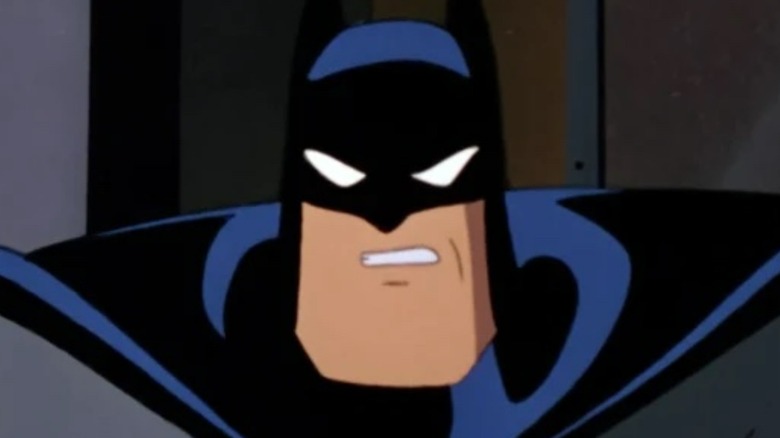 Warner Bros.
We may receive a commission on purchases made from links.
Of the numerous superheroes that have made their way into mainstream pop culture, few have found such widespread success as Batman. He has conquered the pages of DC Comics, taken over movie theaters and televisions in live-action, and even dominated the world of video games with the "Batman: Arkham" series. He has even become a cartoon icon thanks to Bruce Timm, Paul Dini, and Mitch Brian's "Batman: The Animated Series," which ran from 1992 to 1995 and is considered by many to be one of the best takes on the Dark Knight's corner of the DC universe.
Throughout its two seasons and 85 episodes, "Batman: The Animated Series" thoroughly fleshed out the titular hero, his extensive rogues' gallery, and the city of Gotham. It featured voice acting icons such as Kevin Conroy, Mark Hamill, and Arleen Sorkin — the voices behind Batman, Joker, and a debuting Harley Quinn, respectively –, among others, who put out unforgettable performances episodes after episode. Not to mention, the show launched the much-beloved DC Animated Universe, which has grown exponentially over the years.
Suffice to say, "Batman: The Animated Series" is a small screen classic and a near-perfect piece of DC media. Eager to check it out for the first time or give it a long overdue rewatch? Here's where you can do so.
Batman: The Animated Series awaits on HBO Max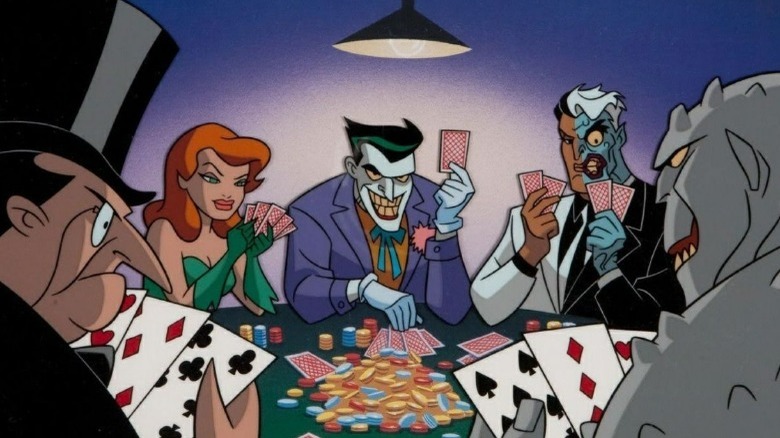 Warner Bros.
Unlike the fabled Joel Schumacher cut of 1995's "Batman Forever," the entirety of "Batman: The Animated Series" isn't out of reach for those hoping to watch. The show currently calls HBO Max home, meaning you can watch all 85 installments for just a mere $9.99 per month. Of course, if you'd prefer to enjoy your "Batman: The Animated Series" binge free of interruptions, you can opt for the $14.99 per month ad-free plan. Either way, though, you'll end up with a ton of animated Batman and general DC goodness right at your fingertips.
Taking a quick look through HBO Max's designated DC section reveals that "Batman: The Animated Series" is just the tip of the 2D iceberg. Looking for more DC-comic-book-inspired cartoons to watch? The streamer has you covered with the likes of "Teen Titans," "Superman: The Animated Series," and "Justice League Unlimited," to name a few. Alternatively, if you're in the mood for something feature-length, films such as "Superman: Red Son," "Batman: Under the Red Hood," "Justice Society: World War II," and more are readily available. 
Should you not elect to become an HBO Max subscriber, you can always stop by Amazon Prime Video to rent or purchase the episodes you want. Regardless, the point is, "Batman: The Animated Series" isn't difficult to find, and the world is better for it.