How Rachel Weisz Really Felt About Filming Black Widow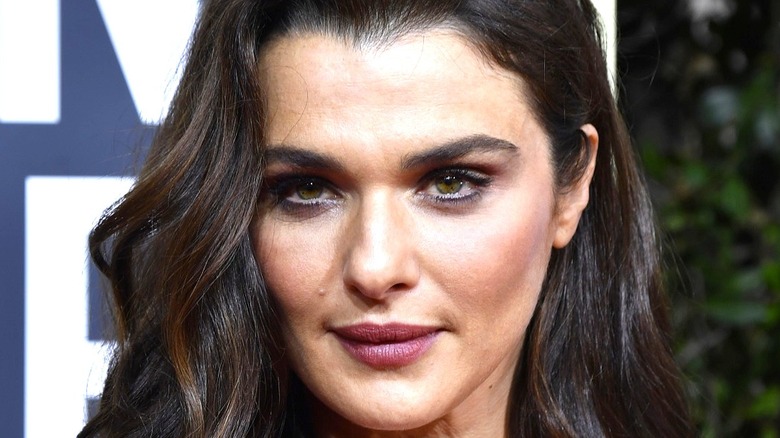 Frazer Harrison/Getty
The Marvel Cinematic Universe has turned into one of the most profitable and critically successful cinematic machines in history. The franchise, which began with Robert Downey Jr.'s relatively grounded "Iron Man," quickly expanded to fantastical realms with Chris Hemsworth's "Thor." The MCU continued to expand, and soon introduced Scarlett Johansson's Natasha Romanoff, the Russian spy-turned-defector known as Black Widow. 
The MCU, spearheaded by producer Kevin Feige, continued to ascend to new heights, but not without criticism. While heroes like Captain America got numerous sequels, Black Widow was relegated to side character status, never getting the opportunity to headline her own solo project. It was only after her death in "Avengers: Endgame" that production finally began on a "Black Widow" film.
Directed by Cate Shortland, the long-awaited standalone project detailed Natasha Romanoff's untold history as a Russian operative, as well as her relationship with her adopted family. The prequel highlighted several important figures in Black Widow's life, including her adoptive father, David Harbour's Red Guardian, and Rachel Weisz's Melina Vostokoff, another Black Widow.
After the film's release, Weisz's performance as Melina was widely praised, particularly for the depiction of her affection towards her two adopted daughters -– Johansson's Nathasha and Florence Pugh's Yelena Belova. The Academy Award winner has commented on the experience of joining the Marvel machine in this key role.
Rachel Weisz praised Marvel's creative environment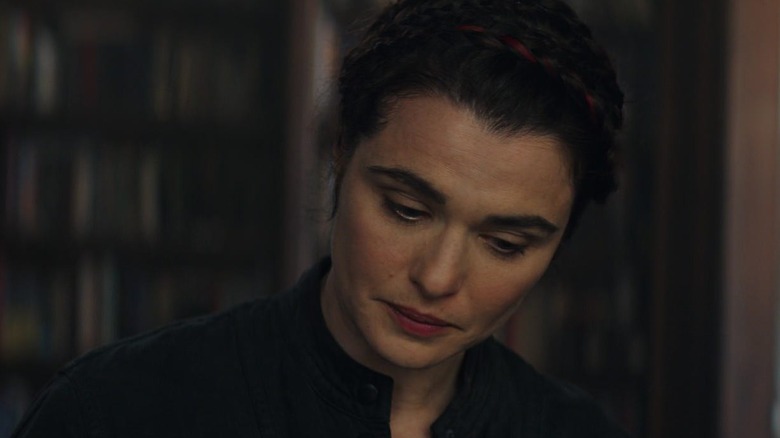 Marvel Studios/Disney
Rachel Weisz is no stranger to big-budget genre films. The British star is best known for appearing alongside Brendan Fraser in the beloved "The Mummy" films of the late '90s and early 2000s. She's also appeared in several big-budget franchise films since, including "The Bourne Legacy" and "Oz the Great and Powerful." Despite being a veteran of several iconic (and pricey) franchises, Weisz revealed to Collider in 2021 that she was surprised by how "incredibly intimate" the experience of shooting "Black Widow" was.
"Well, the thing that most surprised me was that this is obviously a huge corporation, Marvel, and the budgets are huge, and the sets are huge," Weisz told the outlet. "But the actual experience, for just an actor, like myself, was incredibly intimate and it felt more like an independent movie in terms of the performance aspect of things." 
The head honchos at the studio clearly value the creative input of their performers, as the "Black Widow" star went on to add, "The executives from Marvel, all the producers, they're very protective of the actor's imagination, and they ask you if you'd like to contribute your ideas ... They're very nurturing and it's very kind of like being in a very nice family."
With Johansson no longer portraying Natasha Romanoff, the future of the Black Widow mantle now rests on Florence Pugh's Yelena Belova, who most recently appeared in the "Hawkeye" series on Disney+. Will Rachel Weisz's Melina Vostokoff reunite with her adoptive daughter in a future Marvel project? Only Kevin Feige and company know for now.