The Staggering Number Of CSI: NY Episodes Gary Sinise Actually Filmed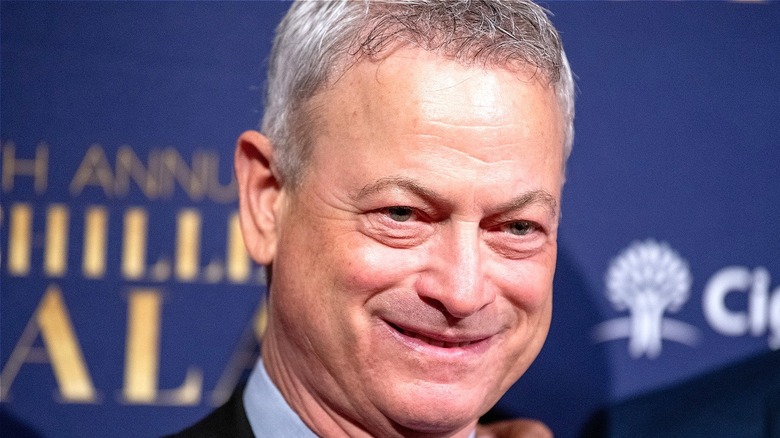 Roy Rochlin/Getty
Since first hitting the air in 2000, "CSI" has been a phenomenon, and a constant must-see for anyone interested in crime dramas. In the two-decade history of this police procedural, it has spread out into a franchise of four shows and hundreds upon hundreds of episodes. And while the heyday of "CSI" may be long gone, its pioneering storylines will never really be forgotten (especially since it will live on forever, thanks to streaming services). 
Throughout the long reign of "CSI," one of the more successful shows was the New York City-set spinoff, "CSI: NY," which premiered in 2004 and aired nine seasons before closing up shop in 2013. The show put out 197 episodes in that time period, following the ongoing investigations of the titular NYPD crime lab. That crime lab, of course, was helmed by Head Supervisor Mac Taylor, portrayed by Gary Sinise. 
Taylor, a former marine turned crime fighter, is all about work, and he has a short temper for anyone who threatens the integrity of his investigations. He's a no-nonsense guy who undergoes tons of personal trauma throughout his time on the show. And while Taylor was the undisputed star of "CSI: NY," when you look back on the series as a whole, it's easy to be blown away by the shocking number of episodes that the former "Forrest Gump" actor filmed for CBS.
Sinise appeared in every episode of CSI: NY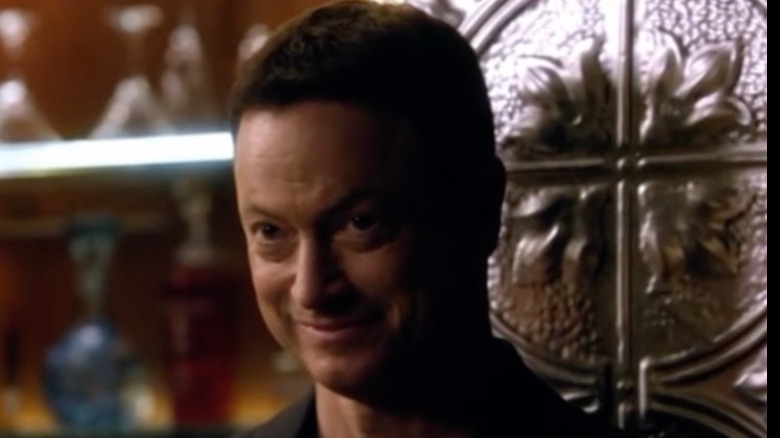 CBS
Throughout Sinise's run on the show, he actually appeared in every single episode of "CSI: NY." Sinise is also credited with producing several episodes, and he earned a handful of writing credits, as well.
When CBS ended the show back in 2013, Sinise did an interview with CBS News to reflect on the "great nine years" of working on "CSI: NY." He admitted that initially, he was concerned about signing on to a long-running series. "This is the first time in my life that I've had a steady job," Sinise reflected. "Will I miss it? Yeah, but I knew it would come to an end at some point. After doing it for five years, getting another four years out of it was all gravy and icing on the cake. So I'm very grateful we had the time together on that."
To be fair, Sinise wasn't the only star who appeared in every episode. According to IMDb, his co-stars Carmine Giovinazzo, Hill Harper and Eddie Cahill also appeared in all 197 episodes. Meanwhile, there are stars from other "CSI" shows that join Sinise in the club of starring in every episode of their respective shows. For instance, "CSI: Miami" stars David Caruso and Emily Procter appeared in every episode as Horatio Caine and Calleigh Duquesne (via IMDb). Additionally, George Eads, who starred as Nick Stokes on the original "CSI," nearly accomplished the same feat, starring in 335 out of 336 episodes (via IMDb).