The Sex And The City Star Who Won An Emmy For Their Law And Order: SVU Performance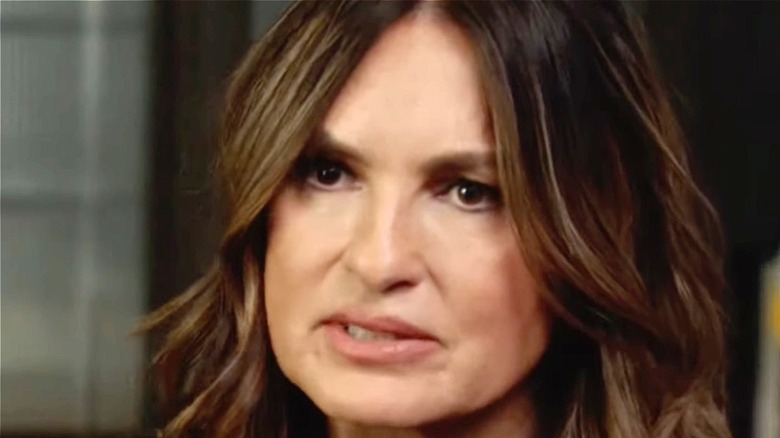 NBC/YouTube
"Sex and the City" was critically acclaimed during its six-year run, with 166 nominations and 48 wins. Among its accolades are Emmy awards for Outstanding Comedy Series, Outstanding Directing, Outstanding Casting, Outstanding Lead Actress for Sarah Jessica Parker, and Outstanding Supporting Actress for Cynthia Nixon. Nixon was nominated three years in a row for her performance as Miranda Hobbes, so it's no surprise that fans associate her with the character more than any of her other roles.
But after "Sex and the City" ended its run, the actors involved in the show continued showing why they were nominated in the first place, turning out stellar performances in the film and television industry. Nixon proved that her Emmy award for "Sex and the City" wasn't a one-off, by being nominated in 2005 for her role as Eleanor Roosevelt in the television movie "Warm Springs," and then winning another Emmy in 2008 for Outstanding Guest Actress in A Drama Series for her role as the manipulative Janis Donovan in "Law & Order: Special Victims Unit."
Cynthia Nixon was convincing as a woman with multiple personalities
NBC/Peacock
In the "Law & Order: SVU" Season 9 opener, "Alternate," the episode opens with a psychiatrist named Dr. Anna Young (Cynthia Nixon) entering the precinct, saying that she's afraid one of her clients, Janis Donovan (also Cynthia Nixon) has hurt her child. After going to the address the woman gave them, Detectives Benson (Mariska Hargitay) and Stabler (Christopher Meloni) end up on a wild chase trying to track down the woman and child. They are told by the woman's psychologist that she is suffering from dissociative identity disorder spurred on by years of childhood abuse.
Watching Nixon switch between a Stabler-obsessed teenager, a small child, and a woman obsessed with spiders, it's easy to see why her performance as a woman with five different personalities earned her an Emmy award. She's brilliant, and seems to effortlessly become each new character she plays. Her self-satisfied smile that turns to anguish at the end when her scheme is discovered is enough to make people realize Nixon is much more than the character Miranda Hobbes.