Who Voices Ironcast In The Boys Presents: Diabolical?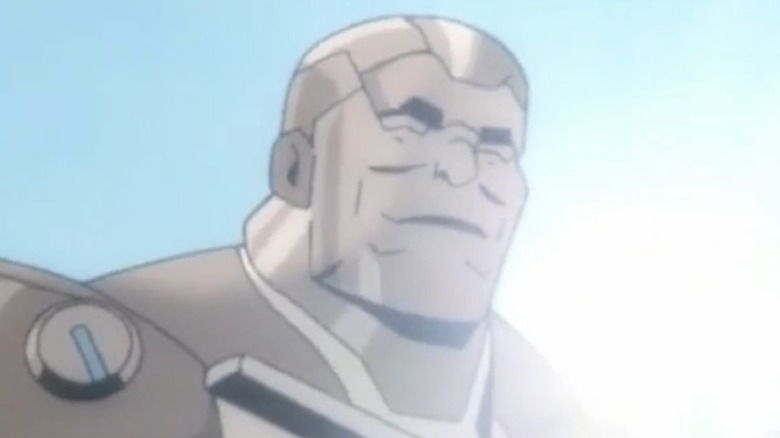 Amazon Studios
The superhero series, "The Boys," based on the comic book series of the same name by Garth Ennis and Darick Robertson, is easily one of Amazon Prime Video's most popular shows. Developed by Eric Kripke of "Supernatural" fame, the series follows a team of vigilantes known as The Boy, who go after corrupt superheroes who are abusing their powers. The Boys are led by Billy Butcher (Karl Urban), while their opposing team of superheroes, the Seven, is nominally led by Homelander (Antony Starr). Thus far, the series has released two seasons, with the third season slated to be released June of 2022 (via TVLine).
Considering the show's popularity, it likely came as no surprise to the fans that "The Boys" now has two spin-off shows in the works, including the animated series, "The Boys Presents: Diabolical," which will premiere on March 4 (via Deadline). "Diabolical," which features eight short episodes, shines the spotlight on a series of depraved side stories from the universe of "The Boys." It features an impressive cast list of voice talent that includes Awkwafina, Garth Ennis himself, Ilana Glazer, Seth Rogen, Simon Racioppa, Andy Samberg, and Aisha Tyler.
One character who may pique the interest of viewers is Ironclast, a Supe we haven't yet seen on the live-action show. He's voiced by the talented Kevin Michael Richardson, an actor you've likely heard before.
Diabolical's Kevin Michael Richardson is a very busy voice actor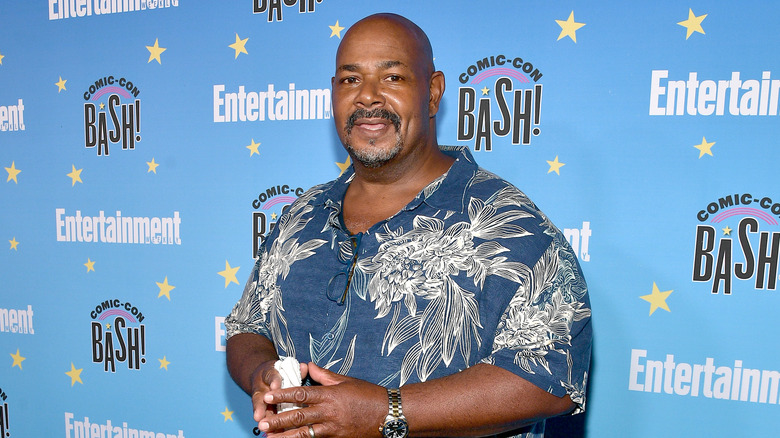 Matt Winkelmeyer/Getty Images
Kevin Michael Richardson has a whopping 553 acting credits on his IMDb page — nearly all of which are for voice roles. His first voice acting gig was a big one; he landed the role of Mamma Aiuto Gang in the English-language version of Hayao Miyazaki's "Porco Rosso."
From there, his next major voice roles included multiple-episode parts on the animated series "The Pink Panther" in 1994 and "Johnny Bravo" in 1999. Other major projects include 2002's "Lilo & Stitch" as Captain Gantu, 2012's "Teenage Mutant Ninja Turtles" as Shredder, and various roles on "The Simpsons." Richardson has also received two Daytime Emmy nominations for his work voicing Joker on the Kids' WB series, "The Batman," a role he held for four years from 2004 to 2008.
In a 2013 interview with AssignmentX, Richardson reflected on his long career as a voice actor. He hilariously revealed that he often forgets the work he puts in after recording it — which is understandable given how busy the actor is. "I'll record something, and I won't see it until it airs the next year. [By then] I forget, usually, everything." 
As to why he loves his work, Richardson remarked, "As a buddy of mine, Rob Paulsen said to me once, 'Laughter is the best medicine – and you can't o.d., and the refills are free.'"