The Devastating Death Of Ned Eisenberg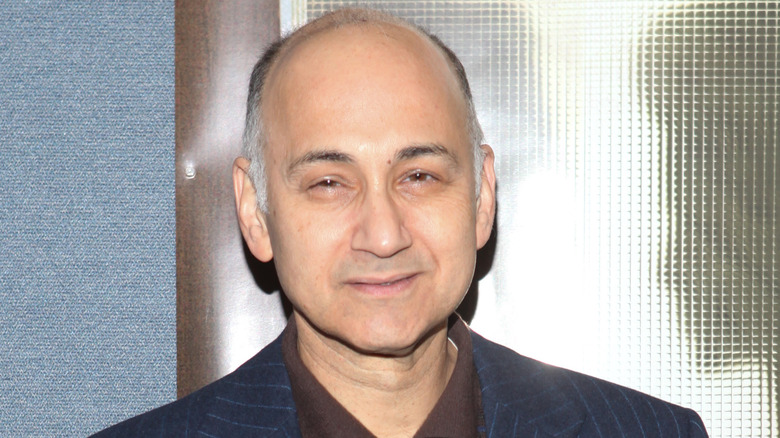 Steve Zak Photography/Getty Images
"Law and Order: Special Victims Unit" actor Ned Eisenberg died at the age of 65 after a private battle with cancer, according to The Hollywood Reporter. Per his reps, the actor passed away on Sunday, February 27, at his home in New York. According to statements from Eisenberg's wife, Patricia, her husband had been fighting cholangiocarcinoma and ocular melanoma for a few years, and he continued to work during this time to ensure health coverage was provided to him and his family (via TMZ). Eisenberg finished his decade-long run with the hit NBC series "Law & Order: SVU" as Roger Kressler in 2019, although he would continue to work in other popular series after that time. 
In recent years, he appears as Detective Hauser on HBO's "Mare of Easttown" alongside Kate Winslet and showed up as Lou Rabinowitz on Season 3 and 4 of Amazon's "The Marvelous Mrs. Maisel." However, his very last acting credit before he passed was a guest spot on "Adult Ed." as Judd. Eisenberg is survived by his loved ones and remembered by many in the entertainment industry, as he has been a part of it since 1980. The late actor built quite the resumé over the years. Here are some of his most iconic roles.
Eisenberg was a prolific actor who worked steadily in film and television
Throughout the 1980s, Ned Eisenberg earned supporting roles in movies and television series like "Deadly Force," "Hiding Out," "The Equalizer," and "Miami Vice." But it wasn't until the late 1990s that he would truly be known for the quality of work he could deliver on screen. It started with "Last Man Standing," the 1996 Bruce Willis action film based back in the Prohibition Era, where Willis' John Smith gets in between an Irish and Italian mafia war. Eisenberg plays the role of Fredo Strozzi, the leader of the Italian mafia. The supporting star's performance seemingly landed him more opportunities, and he would go on to star alongside John Travolta in 1998's "A Civil Action." Fortunately, this movie had two Oscar nominations and maintains a fresh critic score on Rotten Tomatoes.
In the early 2000s, Eisenberg would get more supporting parts in films like "Head of State" and "Million Dollar Baby," although he would again make waves as lawyer Morris Brandt in 2011's "Limitless" featuring Bradley Cooper, which was then developed into a television series. Although these are his most notable roles, Eisenberg was truly part of many great television series and movies, including "Madam Secretary," "Person of Interest," "White Collar," "30 Rock," and "Blue Bloods" to name a few.
Eisenberg was truly a gifted actor and provided audiences with supporting performances that helped popular television shows and films become what they are.