Should Yellowstone Fans Be Worried Over The Latest Taylor Sheridan Comments?
In the last five years, "Yellowstone" co-creator and executive producer Taylor Sheridan has become one of the busiest producers working in television. After the "Yellowstone" prequel "1883" aired its first season finale last night, Sheridan currently has more than ten television projects either airing or in development.
Those projects include "Yellowstone," the upcoming "Yellowstone" prequel "1932," the upcoming "Yellowstone" spinoff "6666," and more episodes of "1883." He's also the co-creator of the current Paramount+ series "Mayor of Kingstown," which stars Jeremy Renner as the mayor of a corrupt family with ties to the local prison industry.
Sheridan's other projects in development include several more projects for Paramount+: "Bass Reeves," which stars David Oyelowo as the first Black sheriff in the American west; "The Tulsa King," which stars Sylvester Stallone as a mobster relocating to the midwest; "The Land Man," which is based on a podcast about oil prospecting; and "Lioness," a show about female Marines that's being produced by Nicole Kidman (via Outsider). Sheridan also produces the reality series "The Last Cowboy" on CMT, and there's a series based on his 2016 film "Hell or High Water" in the works at Fox (via Variety).
It's obviously an enormous workload for anyone. While discussing the "1883" finale with Deadline, Sheridan had some eyebrow-raising comments about how he juggles his projects.
Sheridan called his workload "impossible"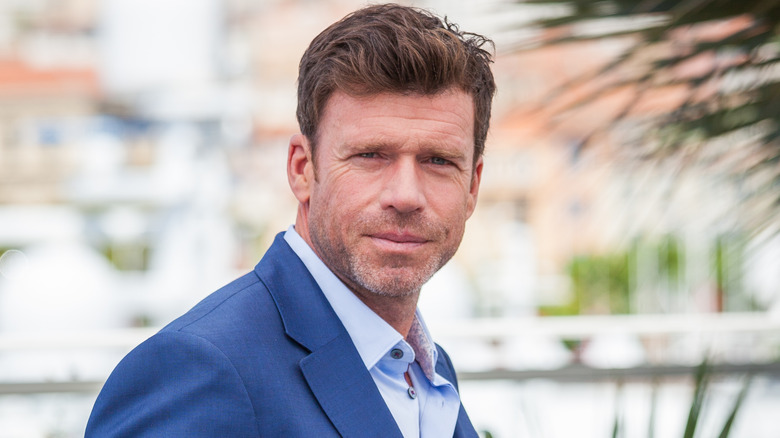 taniavolobueva/Shutterstock
Deadline journalist Mike Fleming Jr. asked Sheridan how he's handling the amount of work he has to do as a producer on so many different projects. "I'm grossly overtaxed," Sheridan replied. "It's impossible, what they're asking for. But it was impossible what they asked for last year. I don't know what else to say."
That sounds pretty bleak on the surface. "What they asked for last year" is a reference to "1883." It's understandable why Sheridan would refer to it as "impossible." It's one of the more difficult-to-produce shows to air on TV in recent years, a ten-hour Western–not a modern western like "Yellowstone," but a period Western–shot on location in harsh conditions, during the COVID-19 Pandemic. On top of that, "1883" was expected to be one of the main draws for the newly launched Paramount+ network, so there was the added pressure to deliver a hit.
Sheridan did deliver a hit, as the "1883" premiere December 2021 drew in 4.9 million viewers, making it the biggest cable opening since 2015 ("Into the Badlands" on AMC). The first two episodes premiered on the Paramount Network, with the remainder airing exclusively on Paramount+ (via Deadline). (Viacom/CBS hasn't yet released the show's ratings on its exclusive streaming platform).
If there's anyone who can handle the workload, it's Taylor Sheridan. The producer has already proven multiple times over that he can bring in massive audiences–last year, the "Yellowstone" Season 4 premiere drew 14.7 million viewers (via Bloomberg). He'll just have to keep repeating the feat. No sweat.