The Surprising Character Death 1883 Fans Can't Stop Crying Over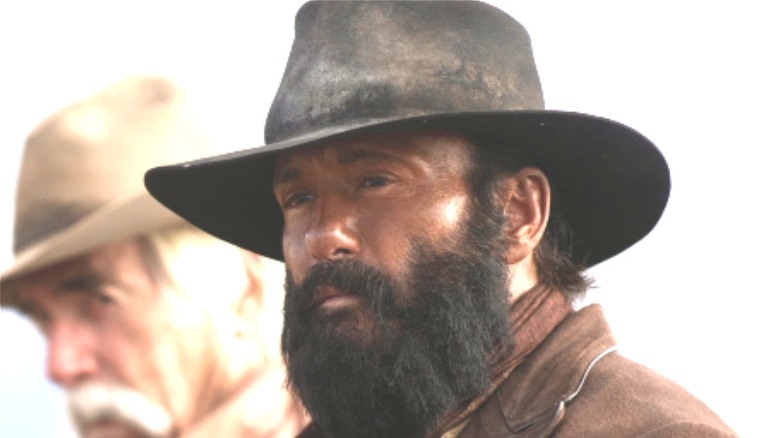 Emerson Miller/Paramount+
Spoilers ahead for 1883!
The Duttons finally make it to Montana on the Season 1 finale of "1883," but the ending of this chapter of the Dutton family saga isn't exactly a happy one. The "Yellowstone" prequel, created and written by Taylor Sheridan, follows John Dutton's (Kevin Costner) great-grandfather James Dutton (Tim McGraw), his wife Margaret (Faith Hill), son John (Audie Rick), and daughter Elsa (Isabel May) as they make the arduous journey along the Oregon trail during the Great Westward expansion.
Narrated by Elsa, "1883" is as much a coming-of-age story as it is a historical drama. The Duttons join a group of migrants led by seasoned guides Captain Shea Brennan (Sam Elliott) and his longtime partner Thomas (LaMonica Garrett). They struggle to navigate the harsh terrain and keep their charges alive amidst attacks from horse and cattle thieves and a tribe of Native Americans. By the time the wagon train reaches Wyoming, only a handful of survivors remain, including Elsa. Along the way, Elsa experiences love and heartbreak, emerging stronger in the aftermath of every setback.
Although the Duttons reach the sprawling stretch of land that their ancestors continue to call home over 100 years later, they pay a steep price for it. The surprising death of this main character left fans devastated.
Fans are devastated by Elsa Dutton's death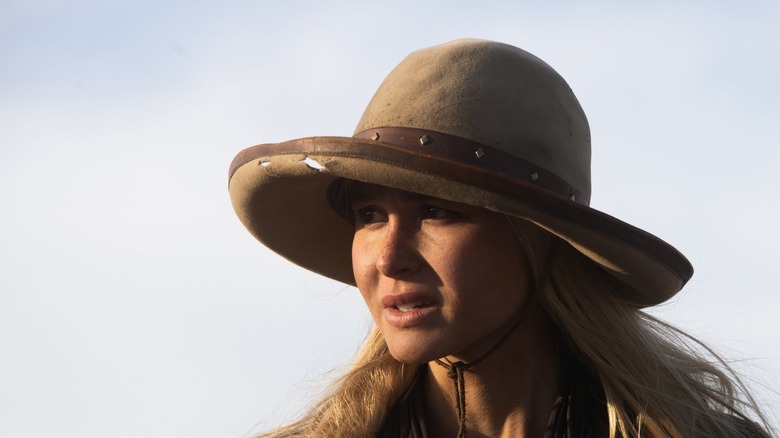 Paramount+
During the opening sequence of Episode 1 of "1883," a flash-forward reveals Elsa Dutton is shot with an arrow. Fans had to wait until the penultimate episode to learn Elsa's fate. Sadly, the arrow pierces her liver, and as the infection spreads throughout Elsa's body, James and Margaret must face the harsh reality that their daughter will die. After learning of a beautiful place the Indigenous people describe as paradise, James and Elsa set out to find this slice of heaven. Elsa and her parents want her body laid to rest near her parents as they live out their days on the Yellowstone Ranch.
Elsa's death hit fans hard, and they took to Reddit to express their grief. "I cried the entire episode. I appreciate how realistic everything ended ... but [I] was also hoping that Elsa would turn out all right..." wrote Julesisok. "It was a rough ride. I cried the whole episode and then bawled at the end. It really hit me hard," stated quegrandeesta. "I started crying before the opening credits," stated Spotted_Stripers. Elsa dies in James' arms, and he sobs over the body of his beloved daughter. Elsa reassures him that she doesn't fear death, providing him with a modicum of comfort as he watches the light go out behind her eyes.
Tim McGraw and Faith Hill cried after seeing the final 1883 scripts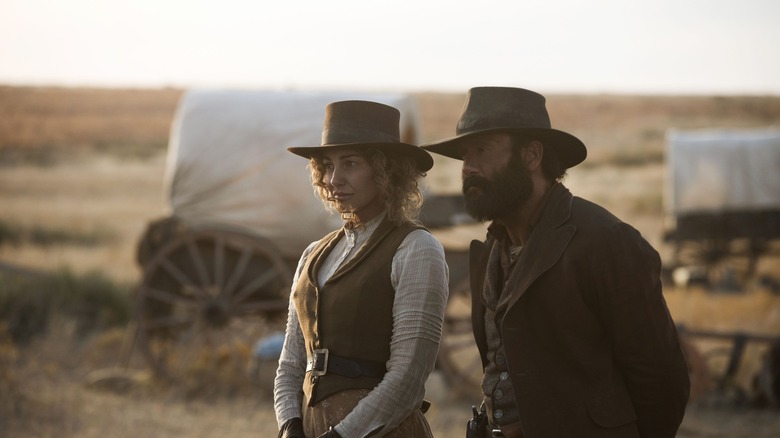 Paramount+
Twitter was also full of messages from devastated fans who grew to love Elsa like every character on "1883" who were lucky enough to get to know her. "I spent the whole finale crying over Elsa. What a beautiful tragedy!" wrote @Bulletp30364231. "This was one of the most beautiful, poetic even, series I've seen on tv. I loved Elsa's spirit and how the Native Americans were portrayed. How deadly the journey was. No bows at the end, just tears. Beautiful," tweeted @MvonVogler.
In an interview with Variety, McGraw revealed that when he and Hill got the final scripts, "We literally couldn't read them to each other because we were crying so much — I mean, ugly, boohoo crying. I was a blubbering idiot," said McGraw.
Elsa may be gone, but she won't be forgotten. Variety revealed Paramount+ has ordered more episodes of "1883." May could return in flashbacks, but even if the actress doesn't get to reprise her role of Elsa in the flesh, there's no doubt Elsa will live on somehow in Sheridan's "Yellowstone"-verse