The Worst Serial Killer In CSI Season 6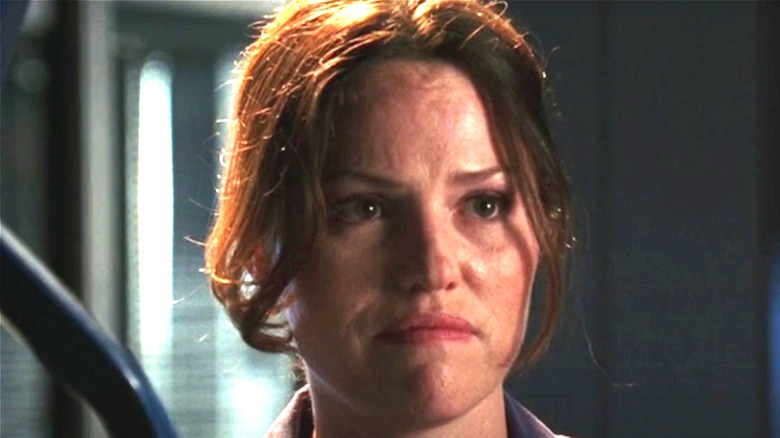 CBS/Hulu
For crime TV junkies, the series "CSI: Crime Scene Investigation" is most certainly part of their lineup. The crime procedural has actually been named as the world's most-watched TV drama six times throughout its run by the Monte-Carlo TV Festival, per Deadline. Despite its widespread popularity, "CSI" is definitely not for the faint of heart. The series follows a team of forensic scientists out of Las Vegas as they primarily use crime scene evidence to help solve grisly crimes. Unlike other crime dramas, "CSI" differs in that it relies more prominently on the crime scene evidence collected instead of witness testimonials, for instance. So, episodes typically start off with a detailed analysis of the crime scene, which usually includes the disfigured body of the victim.
On top of the creepy crime scenes, the "CSI" team tackles some pretty horrific cases. The crew investigates instances of rape, missing persons, and other violent crimes, but more often than not, they show up after a dead body has been discovered. Sometimes, the "CSI" team concludes a victim died after a one-time fit of passion or rage, but other times the team uncovers a serial killer is at work, and these cases can get especially gruesome. The crimes of one serial killer from Season 6, in particular, were hard to watch unfold.
Leon Sneller tortured and killed Jewish people on CSI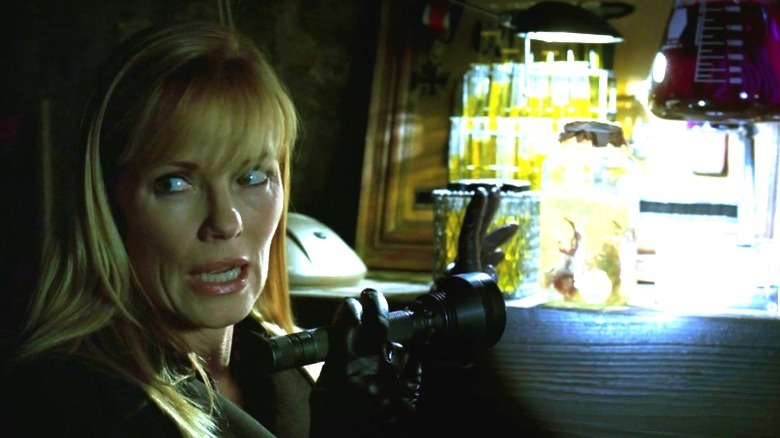 CBS/Hulu
The Season 6 episode titled "Pirates of the Third Reich" features a particularly horrible serial killer, and it all starts when the "CSI" team is called out to the desert to investigate the body of a half-naked woman. The woman's head was shaved, with a number "19" branded on her arm, plus she was missing her right hand and one of her eyes. Lady Heather (Melinda Clarke) arrives at the morgue to identify the victim, who turns out to be her daughter, Zoe Kessler.
Zoe was involved in a sleep study conducted by Dr. Jacob Wolfowitz at the Betz Clinic. Lady Heather starts to suspect Wolfowitz, but things get confusing when he turns up dead in a parking lot, and according to the condition of his body, has been dead for at least two days. Also interesting is that both of Wolfowitz's DNA samples are a match, but the crime scene fingerprints match up to a man named Leon Sneller. This leads Grissom (William Petersen) to believe they are dealing with identical twins since the two men have the same DNA but different fingerprints.
At Wolfowitz's house, they uncover a "torture chamber" where he would perform horrific experimental procedures on his victims, including Zoe. It's revealed that Sneller, a former soldier in the German army, came to Las Vegas, killed and froze his brother, and started to impersonate him. What makes him such the worst serial killer is that he modeled his torturing and killing from anti-Semitic views and specifically targeted Jewish people as his victims.