Titans Season 4 Production Update Is Amazing News For Fans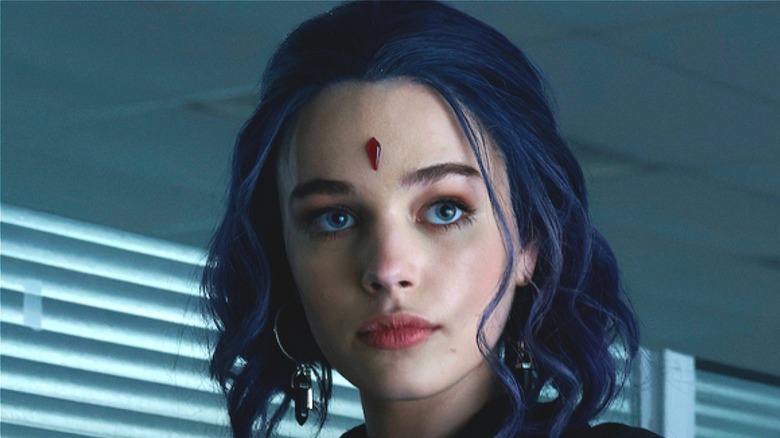 HBO Max
Based on the DC comic book "Teen Titans," the HBO Max series "Titans" — developed by Akiva Goldsman, Geoff Johns and Greg Berlanti — follows Dick Grayson (Brenton Thwaites), Kory Anders (Anna Diop), Rachel Roth (Teagan Croft) and Gar Logan (Ryan Potter) as they team up to fight against various evil forces, from demons to assassins. The first two seasons, beginning in 2018, aired on the former streaming service, DC Universe, before all of the streamer's content was moved to HBO Max (via Television Business International). Season 3 of "Titans" then premiered on HBO Max in August of 2021 and was renewed for a fourth season just before the third season finale aired in October, as reported by Variety.
With the news of a Season 4 renewal now a few months behind us, fans are likely itching for an update on the continuation of "Titans." Well, fans of Raven, Nightwing, Starfire and pals are in luck today, as we have just gotten a big production update to tide fans over until the new episodes finally premiere.
Titans Season 4 has started production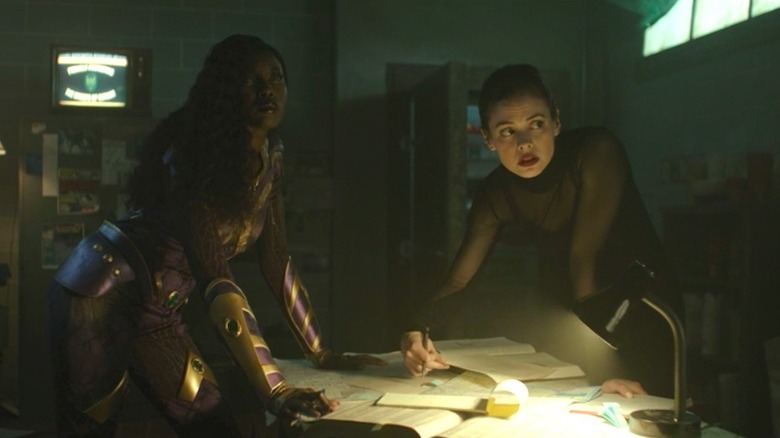 HBO Max
"Titans" executive producer and writer Richard Hatem has taken to Twitter to give fans of the show an update on Season 4. Hatem posted a photo of a "Titans Season 4" clapper, complete with the caption: "Aaaand we're back! First day of production, TITANS SEASON 4!"
Naturally, fans started flooding the comments of Hatem's tweet right away to express their excitement about the production update. One fan, @JuniusWrites, left a warm and encouraging message in the comments, writing, "Welcome back, heroes!!! Rich, I can't wait to see what awesome stories you and your talented team have come up with this season. Wishing you all the best with production. I hope it's super safe and lots of fun. Have a great time!" Another fan, @HarlowC, had a simpler reaction, writing, "Let's go!!!!!" 
Other fans merely left gifs as responses, such as one of Will Ferrell yelling, "Awesome!" or of Lea Michele clapping and cheering. A fan account, @DCTitansBrasil, spoke for many fans by expressing how much they couldn't wait for the new season to come out. There were also users speculating about what surprises the new season might have in store, with one fan pondering the potential arrival of the fan-favorite bad guy Killer Moth, while another pitched the idea of having the Titans cross paths with the world-famous Justice League (which doesn't seem likely, but would be fun). 
 All in all, it's safe to say that fans are loving the production update and can't wait to see what the cast and crew do with the fourth season of "Titans."